Michelada
A Fiery Mexican Elixir: The Michelada
COCKTAILS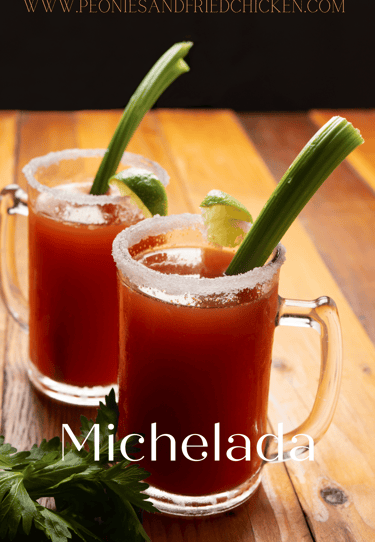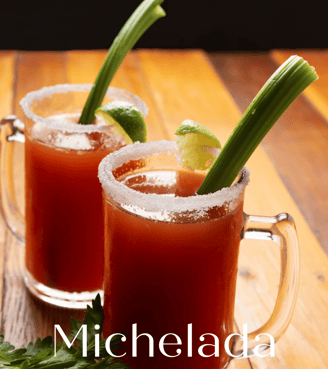 Michelada
Ingredients:
Makes 1
6 oz. light beer
6 oz. tomato juice
2 tablespoons lime juice
1/2 tablespoon worcestershire sauce
1/2 tablespoon soy sauce
1 teaspoon hot sauce
lime slice
salt
Preparation
For the rim take your lime slice and rub it around the rim of your glass. Then take a plate of salt and rub the rim of the glass around making sure to coat it evenly in salt.

Now throw some ice in a glass along with your worcestershire sauce, soy sauce, hot sauce, lime juice, beer, and tomato juice, and mix until well combined.

Garnish with a lime slice and an optional celery stick.
Get ready to embark on a flavor-filled journey south of the border with the Michelada cocktail. Join us as we delve into the vibrant world of Mexican culture! This classic combines a savory blend of smooth light beer, fiery spices, and tangy lime. To all our lovers of all that is hot and spicy, we have found the cocktail for you! So, whether you're enjoying a relaxing summer afternoon or a festive celebration, grab a glass and get to work! Celebrate the bold flavors and vibrant traditions with us with a Michelada!