Mummy Brownies
Mummy Brownies: Unwrap Spooky Sweetness
DESSERTSHOLIDAYRECIPES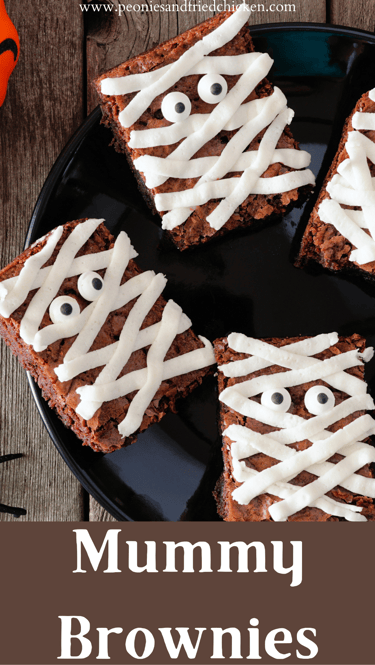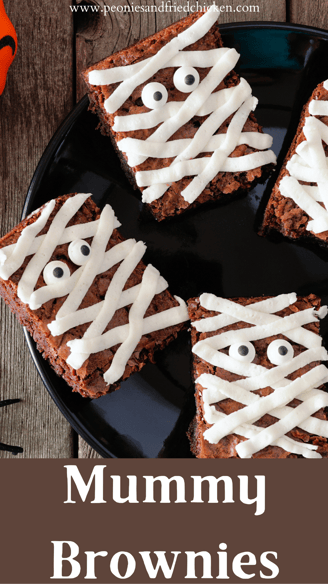 Mummy Brownies
Ingredients:
Servings: 24 Total Time: 1 hr 15 mins
Brownies:
1 1/2 cups melted butter
3/4 cup cocoa
3 cups sugar
2 1/2 cup flour
6 eggs
1 1/2 teaspoons vanilla extract
3/4 teaspoon salt
48 candy eyes
Frosting:
1 cup butter
8 cups powdered sugar
4 tablespoons milk
Preparation
In a bowl whisk together melted butter and cocoa. Then add in sugar, eggs, vanilla, and salt. Whisk until everything is well combined. Lastly, stir in the flour.

Pour the batter into a 12 x 17 inch pan.

Bake at 350 F for about 30 minutes. Then allow to cool.

To make the frosting, in a bowl combine butter and powdered sugar. Beat with a hand mixer until smooth. Slowly add in milk and check the consistency to see if you need more or less. Transfer the frosting to a piping bag with an open star tip.

Pipe a zig-zag pattern onto the brownies. Then place 2 candy eyes on top of each brownie.
Indulge in the fun world of the Halloween season with our Mummy Brownies. These adorable yet slightly spooky brownies are made with a moist brownie batter and a creamy homemade vanilla frosting topped with fun candy eyes. They're kid-friendly, not too difficult to make, and if I must say, kind of charming! So, if you want to have fun celebrating the spooky season then get to baking these Mummy Brownies for your family and friends, or even just for yourself to enjoy!
Enjoy!