New York Whiskey Sour
Big Apple Bliss: The New York Whiskey Sour
COCKTAILS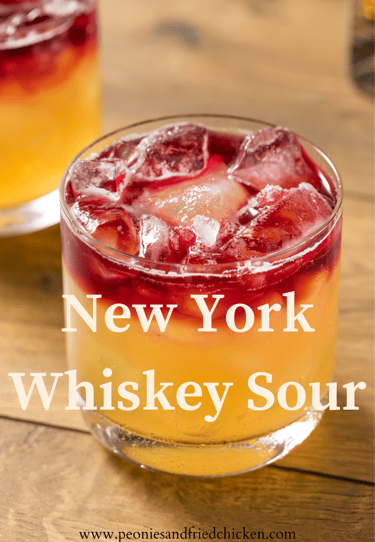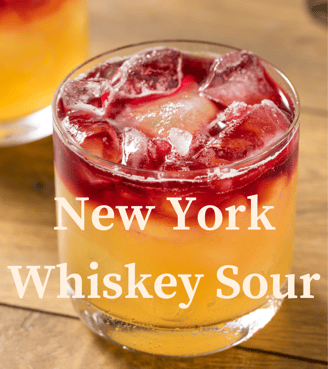 New York Whiskey Sour
Ingredients:
Makes 1
2 oz. whiskey
1 oz. lemon juice
3/4 oz. simple syrup
1 egg white
1/2 oz. red wine
Preparation
In a cocktail shaker with ice combine whiskey, lemon juice, simple syrup, and 1 egg white. Shake until well-chilled.

Strain the drink into a glass full of ice.

Gently pour the red wine in over the back of a spoon to ensure the wine floats on top of the drink.
Experience the vibrant spirit of the city that never sleeps in a single sip with the New York Whiskey Sour cocktail. To mix up this classic concoction we combine the bold flavors of whiskey with zesty lemon juice and a touch of sweetness all topped with tarty red wine. In this recipe, we will show you how to achieve the perfect balance of sweet and sour. So, get ready to channel the energy and excitement of the city as we craft the iconic New York Whiskey Sour.