Orange Ghoul Punch
Spooky Citrus Delight: Orange Ghoul Punch
COCKTAILS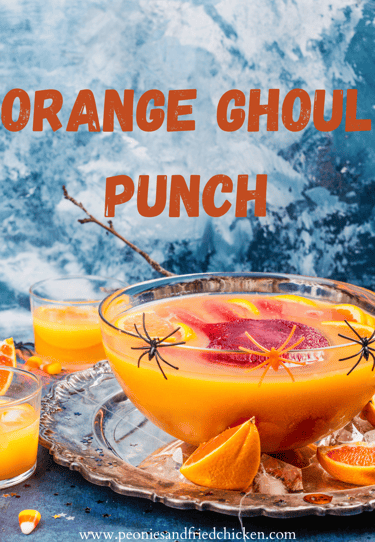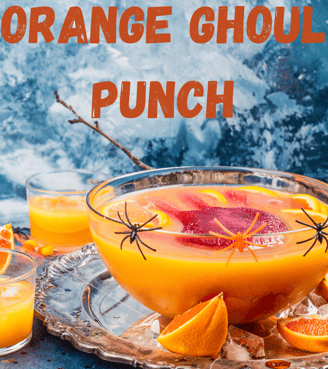 Orange Ghoul Punch
Ingredients:
Makes 6
6 cups pineapple juice
2 cups lemonade
2 cups vodka
2 oranges
Preparation
To make the spooky hand, fill a plastic glove with cranberry juice and seal. Freeze until the glove is firm.

Now in a punch bowl combine pineapple juice, lemonade, and vodka.

Cut your 2 oranges into wedges.

Top the punch with orange wedges and the spooky hand.
Prepare for a thrilling taste adventure with our Orange Ghoul Punch cocktail. We'll show you how to create this enchanting drink by combining sweet pineapple juice, tangy lemonade, and smooth vodka all topped with citrusy oranges and a spooky cranberry-filled hand! Whether you're hosting a haunted Halloween party or just want a chillingly delicious cocktail, this festive punch is perfect. So, raise your glass to the world of the Orange Ghoul Punch, it's going to be a hauntingly good time!