Paloma
Paloma Perfection: The Delicious Grapefruit Mezcal Cocktail
COCKTAILS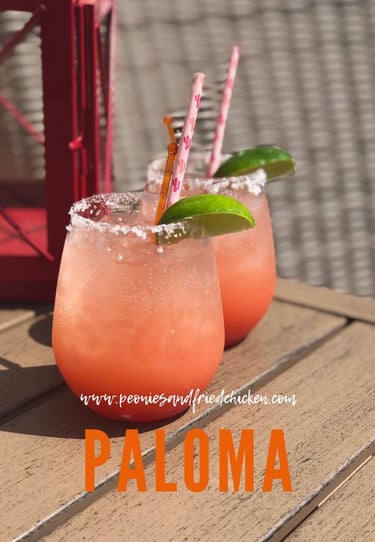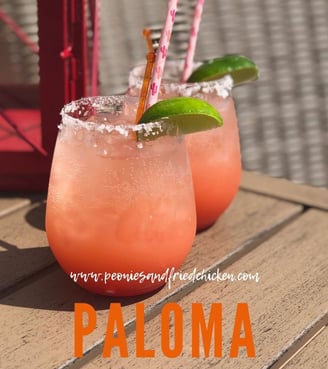 Paloma
Ingredients:
Makes 1
Kosher salt
1 grapefruit wedge
2 oz. fresh grapefruit juice (¼ cup)
½ oz. fresh lime juice (1 tablespoon)
1 teaspoon sugar
2oz. mezcal or tequila (¼ cup)
2oz. club soda (¼ cup)
Preparation
To prepare a delicious grapefruit mezcal cocktail, start by pouring kosher salt onto a plate. Take a highball glass and rub half of the rim with a grapefruit wedge. Then, dip the rim of the glass into the salt, creating a salty rim.

In the same glass, combine grapefruit juice, lime juice, and sugar, stirring until the sugar is completely dissolved.

Next, add mezcal to the mixture and give it a good stir. Add some ice to the glass and top it off with club soda for a refreshing fizz.

Finally, garnish the cocktail with a grapefruit wedge to enhance its presentation. Enjoy the delightful combination of grapefruit, mezcal, and citrus flavors in this refreshing beverage.
The Paloma cocktail is where refreshment meets elegance. A harmonious fusion of zesty grapefruit, and smooth tequila with a touch of lime juice. In this drink the tangy citrus notes playfully intertwine with the warmth of the tequila, creating a blend that is invigorating. Dive into this recipe with us and raise a glass to the timeless Paloma.