Peach Martini
Summer's Sweet Elixir: The Peach Martini
COCKTAILS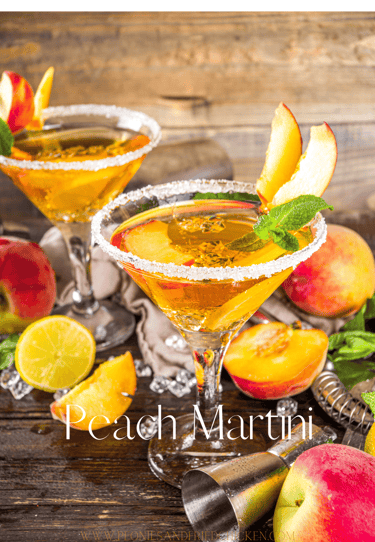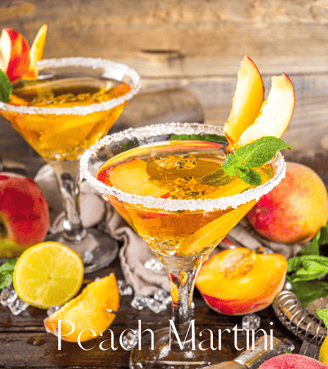 Peach Martini
Ingredients:
Makes 1
1 oz. peach schnapps
1 oz. vodka
1 oz. orange juice
1/2 oz. triple sec
1/2 oz. lime juice
peach slices for garnish
Preparation
Take your peach schnapps, vodka, orange juice, triple sec, and lime juice and pour them into a cocktail shaker along with some ice. Shake until well combined.

Now strain the drink into a martini glass.

Garnish with one or more peach slices and an optional mint leave.
Want to elevate your Martini experience? Join us in making this luscious Peach Martini. This recipe gives you a symphony of sophistication and sweetness, where the classic martini meets the flavor of peaches. This cocktail gives you the feeling of biting into a ripe peach on a summer day in a glass! We'll show you the perfect balance of peach schnapps and vodka mixed with juicy orange juice and zesty lime to give you a refreshing summer cocktail. Raise a glass to the sophisticated indulgence of this Peach Martini that captures the essence of summer's bounty!