Pear Cider
Harvested Delight: Crafting the Pear Cider Cocktail
COCKTAILS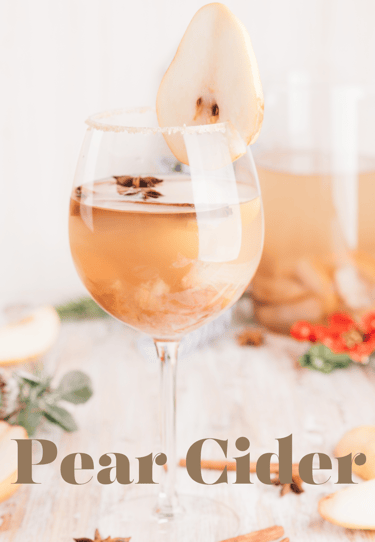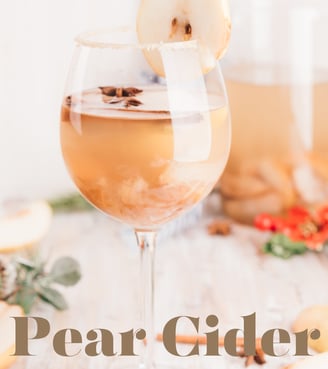 Pear Cider
Ingredients:
Makes 1
8 oz. pear puree
8 oz. water
4 oz. honey
1 1/2 oz. bourbon
2 oz. apple cider
4 oz. club soda
5 fresh sage leaves
pear slices for garnish
star anises for garnish
Preparation
Place in a saucepan the pear puree, water, honey, and sage leaves. Bring to a boil and then reduce heat and let simmer for about 5 minutes. Then remove from the heat and let it cool.

Strain the pear syrup into a container.

Then in a glass combine bourbon, 2 tablespoons of pear syrup, club soda, and apple cider. Stir to combine.

Garnish with 2-3 pear slices. And for a little extra, you can add a star anise.
Welcome to the world of orchard-inspired refreshments with our Pear Cider cocktail. Join us in making a fascinating blend of sweet pear puree and crisp apple cider with a touch of sweet honey and smooth bourbon. This fall cocktail is perfect for those cozy evenings in. So, get ready to sip on the essence of orchard-fresh delight with our Pear Cider!