Pineapple Paradise Margarita
An Island Escape with Our Pineapple Paradise Margarita
COCKTAILS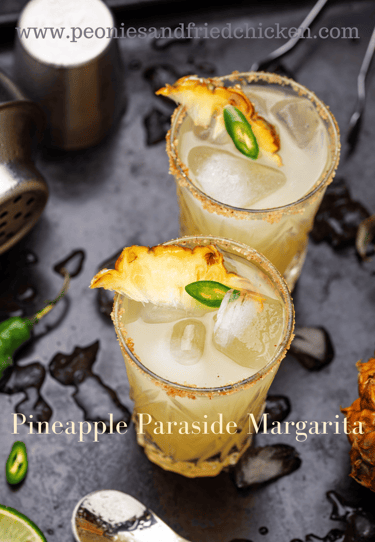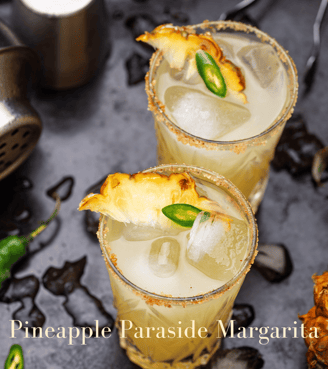 Pineapple Paradise Margarita
Ingredients:
Makes 1
2 oz. tequila
3/4 oz. triple sec
2 oz. pineapple juice
3/4 oz. lime juice
salt
pineapple wedge for garnish
Preparation
To make a salt rim, rub a lime slice around the rim of the glass and then dip it into salt to coat.

In a cocktail shaker, throw in tequila, triple sec, pineapple juice, and lime juice with ice and shake viciously for about 30 seconds.

Strain the mixture into a glass with ice.

Garnish with a pineapple slice and optional jalapeño or lime slice.
Embark on a flavor-packed journey to the tropics with this Pineapple Paradise Margarita! This cocktail is where the timeless margarita meets the bold flavors of the Caribbean. This cocktail really is paradise with the freshness of pineapple juice balanced with the zing of lime and a subtle kick of tequila. Making this a concoction of pure liquid sunshine in a glass. Get ready to let the sweet and tangy notes take you away this summer.