Pink Grapefruit Rosemary Spritz
Pink Elegance: Pink Grapefruit Rosemary Spritz
COCKTAILS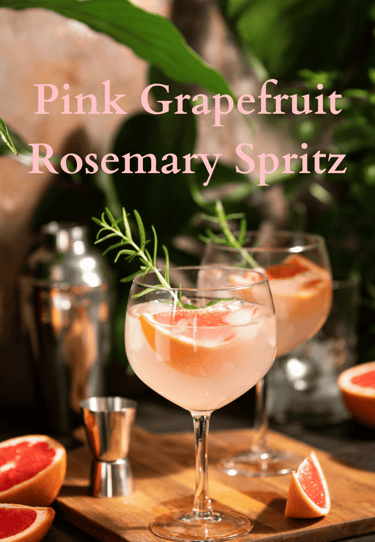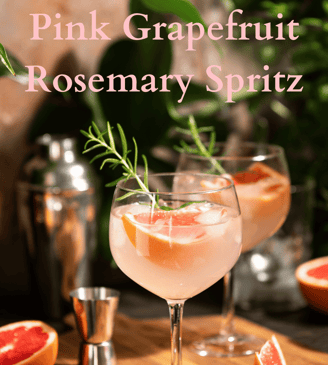 Pink Grapefruit Rosemary Spritz
Ingredients:
Makes 1
1 cup fresh grapefruit juice
1 shot vodka
1 teaspoon lime juice
1 tablespoon sugar
club soda
5 sprigs of rosemary
grapefruit wedge for garnish
Preparation
In a cocktail shaker muddle 4 rosemary sprigs. Add ice, grapefruit juice, vodka, lime juice, and sugar. Shake to combine.

Strain the mixture into a glass and top with a little club soda.

Garnish with a rosemary sprig and a grapefruit wedge.
The visual allure of this drink gives a sophisticated and classy feel. The Pink Grapefruit Rosemary Spritz is always a show-stopping centerpiece for any occasion. While being perfect for anything from a brunch date to a classy party or just for a solo night in. This recipe shows you how to infuse the essence of rosemary in the cocktail while adding the perfect citrusy juice of grapefruit. Cheers to the celebration of flavors in this cocktail!