Pisco Sour
Elevate with Peru's Iconic Cocktail: The Pisco Sour
COCKTAILS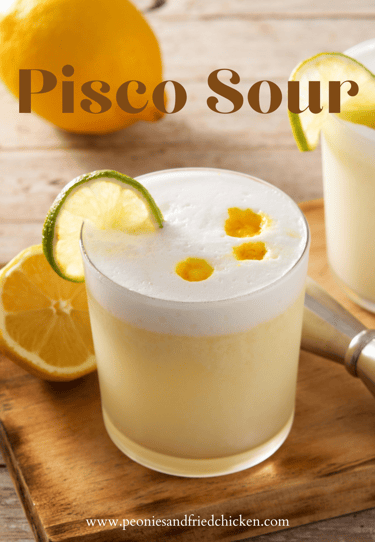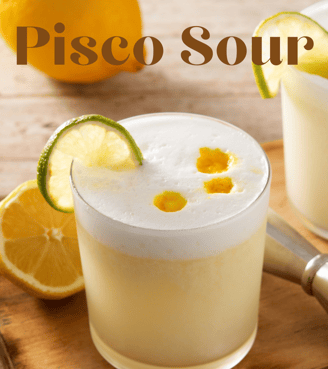 Pisco Sour
Ingredients:
Makes 1
1 egg white
1 oz. simple syrup
1 oz. fresh lime juice
2 oz. pisco
angostura bitters for garnish
lime slice for garnish
Preparation
In a cocktail shaker combine the egg white, simple syrup, lime juice, and pisco. Shake to well combine. Then add ice and shake again until the shaker is chilled.

Strain the drink into a glass.

To garnish add a couple of drops of angostura bitters on top of the foam that has formed. As well as a lime or lemon slice on the rim of the glass.
Step into the world of South American flair with a Pisco Sour cocktail. We'll show you how to make the perfect blend out of the vibrant flavors of fresh tangy lime juice and smooth pisco with frothy egg whites to achieve the perfect foam crown on top. It's as if you're sipping on sunshine! So, join us in embarking on an adventure of history and culture with the Pisco Sour!