Pomegranate Mimosa
Brunch Bliss: Jump Into Autumn With Our Pomegranate Mimosa
COCKTAILS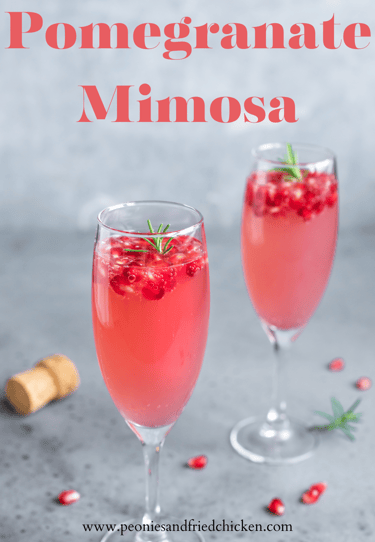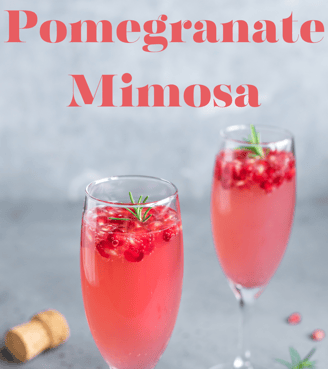 Pomegranate Mimosa
Ingredients:
Makes 1
1 oz. pomegranate juice
1 oz. orange juice
1/2 oz. lime juice
3 oz. champagne
pomegranate arils for garnish
rosemary sprig for garnish
Preparation
First, throw your pomegranate arils into the bottom of the champagne flute.

Now in order pour in pomegranate juice, lime juice, and champagne.

Garnish with a rosemary sprig on top.
Indulge in a symphony of flavors this season with our Pomegranate Mimosa cocktail. Join us in making this exquisite and refreshing drink that combines sweet and tangy pomegranate juice and orange juice with bubbly champagne. All topped with beautiful pomegranate arils and fresh aromatic rosemary. The bright pink hue and sparkle of this drink will have you making it all season! So, here's to a world of flavor and a little elegance with the Pomegranate Mimosa.