Pomegranate Mojito
A Refreshing Twist on the Timeless Mojito: Pomegranate Mojito
COCKTAILS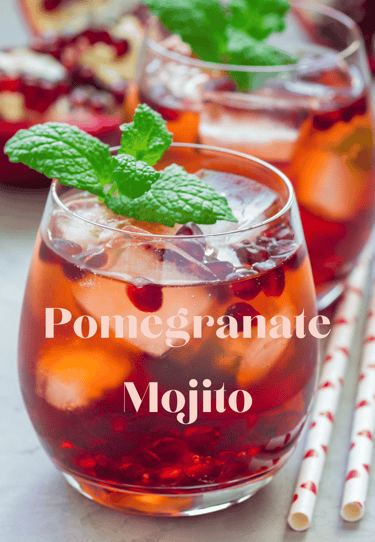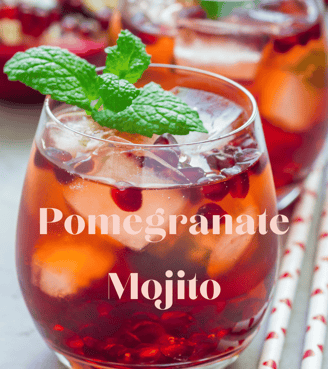 Pomegranate Mojito
Ingredients:
Makes 1
1/2 cup pomegranate juice
5 fresh mint leaves
1 tablespoon simple syrup
1/2 tablespoon lime juice
1/4 cup white rum
1/4 cup club soda
pomegranate arils for garnish
Preparation
In a cocktail shaker, muddle 4 mint leaves with simple syrup and lime juice.

Then add rum and pomegranate juice and shake vigorously until well combined.

Strain the mixture into a glass filled with ice and top with club soda.

Garnish with a mint leaf and pomegranate arils.
Welcome to the Pomegranate Mojito where the zing of the fresh mint leaves meets the sweet tart of pomegranate. A spin on a classic mojito by infusion of pomegranate to reinvent its appeal. The beautiful presentation of this cocktail will make everyone intrigued. With the pomegranate seeds dancing with the tangy lime and sweet syrup, garnished with a mint leaf. For all our pomegranate lovers, go ahead and grab a muddle and follow this recipe to get you the perfect Pomegranate Mojito.