Pumpkin Chocolate Chip Cookies
Fall Delight: The Best Pumpkin Chocolate Chip Cookies
DESSERTS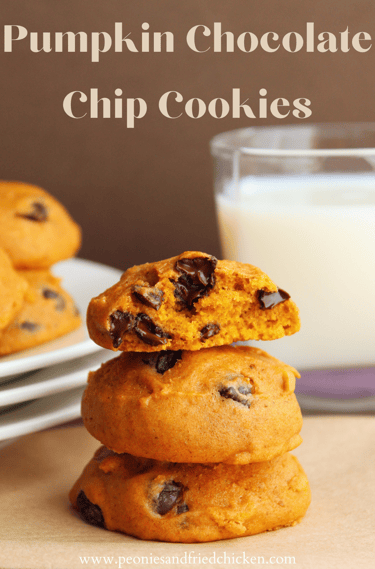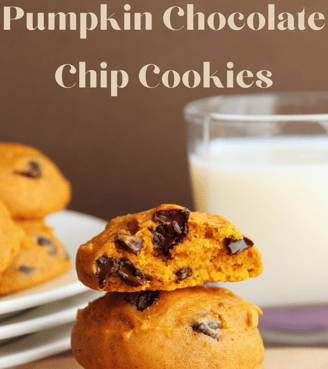 Pumpkin Chocolate Chip Cookies
Ingredients:
Servings: 32 Total Time: 35 mins
2 1/2 cup flour
1 1/2 cup sugar
1 egg
15 oz. can pumpkin puree
1 teaspoon baking soda
1 teaspoon baking powder
2 teaspoon ground cinnamon
1/2 teaspoon ground nutmeg
1/2 teaspoon salt
1/2 cup butter
1 teaspoon vanilla
12 oz. bag chocolate chips
Preparation
Grab a large mixing bowl. Pour in flour, sugar, baking soda, baking powder, ground cinnamon, ground nutmeg, and salt. Whisk to combine all the dry ingredients.

Now slightly melt your 1/2 cup butter or use softened butter. Pour the butter into the bowl with the egg. Whisk to combine.

Add in pumpkin puree and vanilla. Mix well to combine the wet ingredients and the dry.

Lastly, mix in your chocolate chips. Add in as many or as little as you prefer.

Now take your baking sheets and lightly spray them with cooking spray or line the baking sheets with parchment paper.

Take an ice cream scooper and scoop your cookie dough onto the baking sheets.

Bake at 350 F for 12-15 minutes.
Get ready for a delicious autumn adventure with our Pumpkin Chocolate Chip Cookies. Our family makes these cookies every year, well actually multiple times throughout the fall and winter! Come join us as we show you how to make these irresistible treats for this fall season! These fluffy and soft cookies combine cozy pumpkin flavors, indulgent chocolate, and aromatic spices to bring heartwarming joy with every bite. So be ready to whip up a batch of these soft and flavorful cookies because once you have them, you'll be making them all fall and winter long! We promise! So, let's savor that fall flavor in every bite with our Pumpkin Chocolate Chip Cookie recipe.