Pumpkin Martini
Pumpkin Perfection: Sip on Autumn with our Pumpkin Martini
COCKTAILS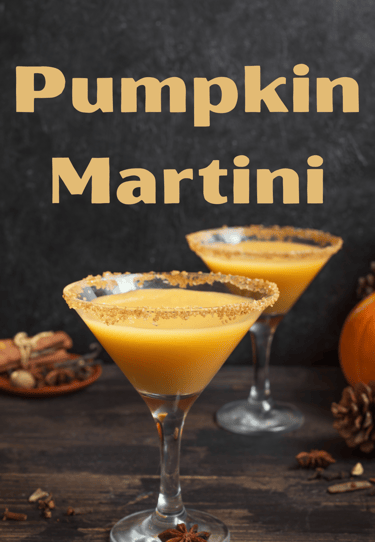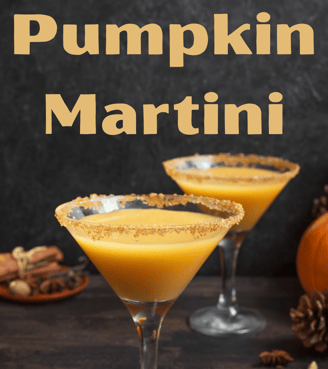 Pumpkin Martini
Ingredients:
Makes 1
2 oz. pumpkin spice vodka
1 oz. dark rum
2 tablespoons pumpkin puree
1 oz. maple syrup
1/4 teaspoon vanilla extract
1/2 oz. half and half cream
1 tablespoon sugar
1 tablespoon ground cinnamon
graham cracker
Preparation
To rim the glass, crush a graham cracker in a bag until it is in very fine crumbs. Stir in sugar and ground cinnamon. Dip the rim of the glass in maple syrup and then rub the rim in the graham cracker mixture to fully coat.

Now in a cocktail shaker with ice combine vodka, rum, pumpkin puree, maple syrup, and vanilla. Shake until well combined.

Pour into a glass and then stir in the half and half cream.
Do you want to indulge in the flavors of the season? Well look no further, try our Pumpkin Martini cocktail. Get ready to indulge in the cozy charm of autumn flavors. We'll show you how to make a harmonized marriage with velvety pumpkin puree, smooth rum, and a little bit of sugar and spice! You can already picture it now, sipping on this pumpkin-infused delight by the crackling fire. Or even at a harvest-themed gathering with all your friends. So, join us and sip on the coziness that is the Pumpkin Martini this autumn!