Pumpkin Pie Overnight Oats
Fall's Easiest Morning Treat: Pumpkin Pie Overnight Oats
BREAKFASTRECIPES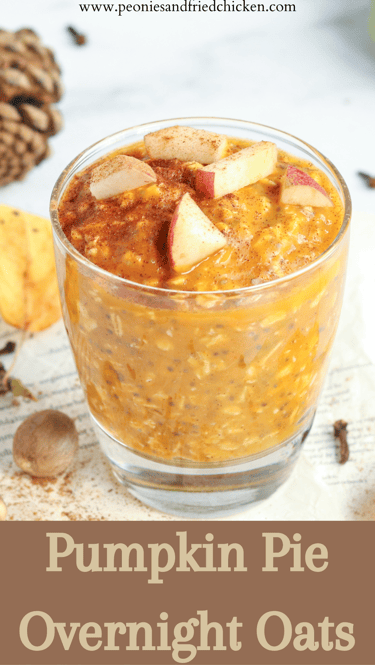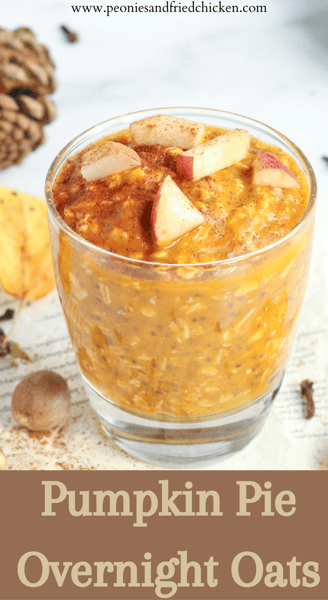 Pumpkin Pie Overnight Oats
Ingredients:
Servings: 1 Total Time: 8 hrs 5 mins
1/2 cup rolled oats
1/2 cup milk
1/4 cup pumpkin puree
1/2 tablespoon chia seeds
1/2 teaspoon pumpkin pie spice
1 1/2 tablespoons maple syrup
pinch of salt
ground cinnamon for topping
apple cubes for topping
Preparation
In a bowl combine rolled oats, milk, pumpkin puree, chia seeds, pumpkin pie spice, maple syrup, and salt. Stir everything together until well combined.

Pour into a mason jar or container with a lid. Cover and place in the refrigerator for 8 hours or overnight (must soak for a minimum of 4 hours).

When ready to eat, remove the lid and give everything a stir. Then top with your favorite toppings. We topped it with some ground cinnamon and a couple of apple cubes.
Embrace the flavors of fall and make your mornings easier with this Pumpkin Pie Overnight Oats recipe. We'll show you how to make a delicious and nutritious breakfast that captures the essence of autumn in every spoonful. This easy treat combines hearty oats, chia seeds, rich maple syrup, creamy pumpkin puree, and aromatic spices. So, join us in savoring the rich, heartwarming taste of pumpkin pie in every bite with these nourishing Pumpkin Pie Overnight Oats.
Enjoy!