Pumpkin Roll
Perfecting the Pumpkin Roll
DESSERTSHOLIDAYRECIPES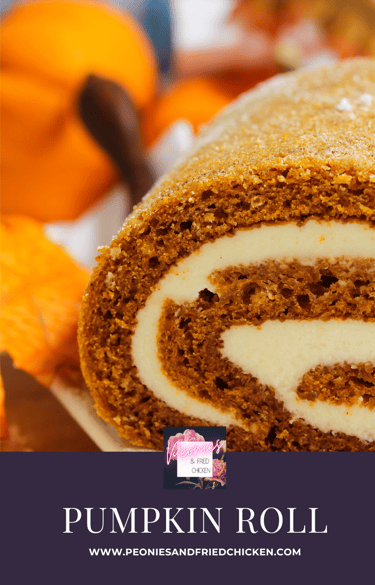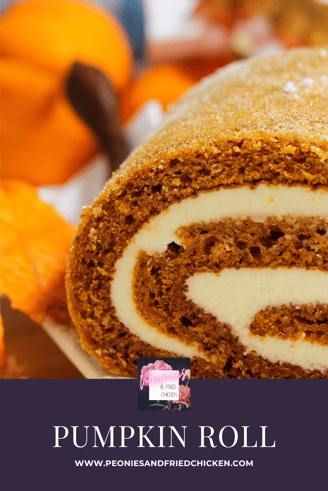 Pumpkin Roll
Ingredients:
Servings: 12 Total Time: 1 hr 30 mins
Cake:
3/4 cup flour
1/4 cup powdered sugar
1 cup granulated sugar
2/3 cup pumpkin puree
3 eggs
2 teaspoons vanilla extract
1/2 teaspoon baking powder
1/2 teaspoon baking soda
1 teaspoon ground cinnamon
1/2 teaspoon ground allspice
1/4 teaspoon nutmeg
1/4 teaspoon salt
Cream Cheese Filling:
1 cup powdered sugar
8 oz. cream cheese
6 tablespoons butter
1 teaspoon vanilla extract
Preparation
In a bowl combine flour, baking powder, baking soda, salt, cinnamon, allspice, and nutmeg. Whisk to combine.

In a separate bowl combine eggs, vanilla, pumpkin puree, and granulated sugar. Whisk to combine.

Mix the dry ingredients in with the pumpkin mixture. Stir until well combined.

Pour the batter into a 10 x 15 jelly roll pan lined with parchment paper.

Bake at 375 F for 15 minutes.

Prepare a kitchen towel by dusting it with powdered sugar. When the cake is done lift out of the pan and flip onto the sugared towel. Then peel back the parchment paper and roll tightly. Place the rolled cake on a wire rack.

Place the butter and cream cheese in a hand mixer and cream. Then add the vanilla extract and powdered sugar and beat until fluffy.

Now unroll the cake on the countertop and spread the filling. Roll the cake back up and wrap it in plastic wrap. Place in the refrigerator for at least 1 hour.

Once chilled, dust powdered sugar on top and cut into slices.
Embrace the flavors of the season with a Pumpkin Roll. We'll show you how to make this dessert that not only captures the essence of fall but is also pure indulgence. Discover how to make the perfect blend of pumpkin, spices, and luscious cream cheese filling. A delicious Pumpkin Roll is perfect to serve for a Thanksgiving dinner dessert. It's also a great treat to cozy up with during those cold fall nights. So, let's celebrate the warmth and sweet flavors of this season!
Enjoy!