Pumpkin Scones
Sweet Spiced Delight: Pumpkin Scones
BREAKFASTRECIPES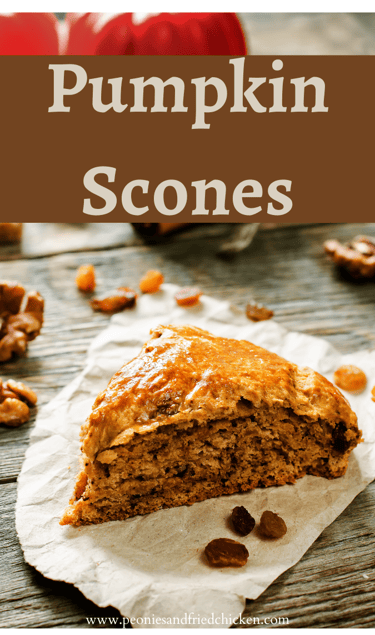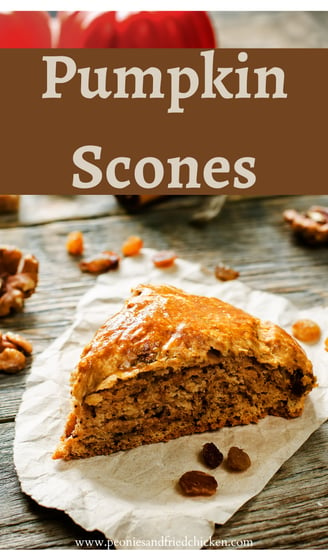 Pumpkin Scones
Ingredients:
Servings: 8 Total Time: 1 hr 10 mins
2 cups flour
2 1/2 teaspoons baking powder
2 teaspoons pumpkin spice
1/2 teaspoon salt
1/3 cup brown sugar
1/2 cup cold butter
1 egg
1/4 + 2 tablespoons cup heavy cream
1/2 cup pumpkin puree
1 1/2 teaspoons vanilla extract
Preparation
In a bowl combine flour, baking powder, pumpkin spice, salt, and brown sugar. Mix to combine.

Now cut the cold butter into the dry ingredients. Then mix together until it looks like crumbs with pieces of butter throughout the mixture.

Now in a separate large bowl combine the dry ingredients with egg, heavy cream, pumpkin puree, and vanilla extract. Mix with your hands until well combined and a firm dough has formed.

Transfer the dough to a floured surface and form dough into an 8-inch circle. Place the dough in a bowl in the refrigerator for at least 30 minutes to let chill.

Once chilled, cut the dough into 8 wedges. Place scones on a baking sheet lined with parchment paper. Brush the scones with the remaining heavy cream.

Bake at 390 F for 20 minutes.

Transfer to a wire rack and allow to cool. Then serve.
Embrace the warm and cozy flavors of autumn with these irresistible Pumpkin Scones. We show you how to make these delightful treats that capture the essence of the season in every crumb. These brunch treats combine a fusion of creamy pumpkin puree, warm spices, and a buttery scone base that will have your taste buds going nuts! Get ready to enjoy the sweet and spiced delight of these Pumpkin Scones. And join us in celebrating the flavors and elevating your morning gatherings!
Enjoy!