Pumpkin Spice Martini
Indulge in This Irresistible, Delightful Autum Cocktail: Pumpkin Spice Martini
COCKTAILS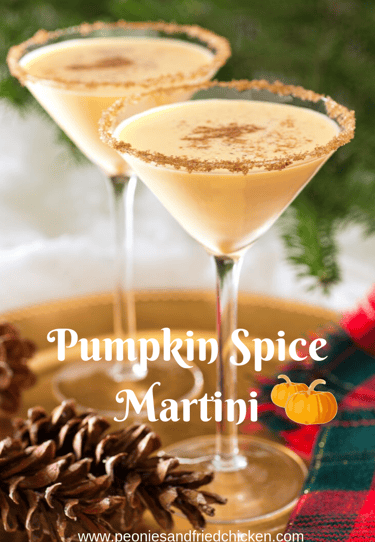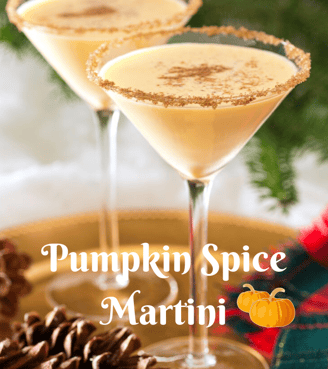 Pumpkin Spice Martini
Ingredients:
Makes 1
1 cup ice cube
1 (1.5 fluid ounce) jigger vanilla flavored vodka (such as Stoli)
1 (1.5 fluid ounce) jigger Irish cream liqueur (such as Bailey's)
1 (1.5 fluid ounce) jigger pumpkin flavored liqueur (such as Hiram Walker)
1 pinch ground cinnamon
1 pinch ground nutmeg
Preparation:
To create a scrumptious autumn-themed cocktail, begin by filling a cocktail shaker with ice.

Proceed to pour in vanilla-infused vodka, Irish cream liqueur, and pumpkin-flavored liqueur over the ice. Ensure that the shaker is tightly covered before shaking vigorously until the outside of the shaker becomes frosted.

After shaking, carefully strain the cocktail into a chilled martini glass, being careful to exclude any ice or residue.

Finally, for an extra burst of flavor and an appealing presentation, garnish the cocktail with a dash of ground cinnamon and nutmeg.
Fall elegance in a glass is the best way to describe our Pumpkin Spice Martini cocktail. Savor the magic of fall in every luxurious sip. This delightful concoction combines the creamy, sweet, and seasonal flavors perfectly, making it an excellent choice for any autumn gathering or cozy night in. By creating the perfect blend of vanilla, cream, and pumpkin-flavored liquor with the delectable autumn spices, cinnamon and nutmeg. Get ready to embrace the spirit of the season and raise a glass to the enchanting Pumpkin Spice Martini.