Pumpkin Spice Pancakes
Flipping for Fall: Perfect Pumpkin Spice Pancakes
BREAKFASTRECIPES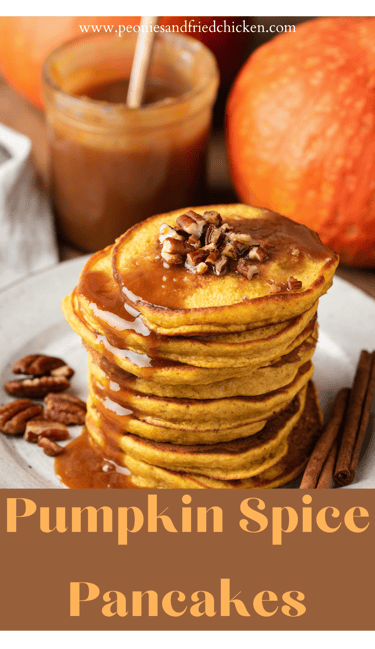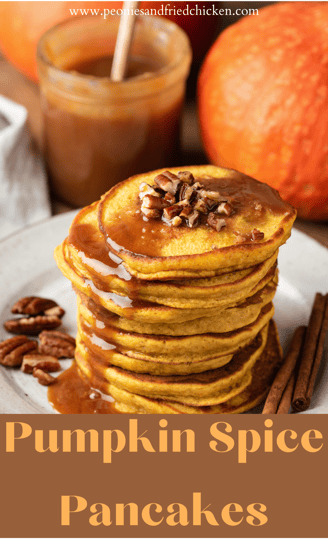 Pumpkin Spice Pancakes
Ingredients:
Servings: 8 Total Time: 45 mins
3 cups flour
4 teaspoons baking powder
1 teaspoon baking soda
2 teaspoons cinnamon
1 teaspoon ground ginger
1/2 teaspoon nutmeg
1/2 teaspoon salt
2 1/2 cup milk
1 cup pumpkin puree
1/2 cup brown sugar
4 tablespoons melted butter
2 egg
3 teaspoons vanilla extract
Preparation
In a mixing bowl combine flour, baking powder, baking soda, cinnamon, nutmeg, ginger, and salt. Whisk to combine.

In a separate mixing bowl combine milk, pumpkin puree, brown sugar, egg, melted butter, and vanilla. Whisk to combine.

Add the wet ingredients to the dry ingredients and stir everything to combine.

Heat a nonstick skillet or pan over medium-low heat. Add a little bit of oil to the pan. Pour about 1/3 cup of batter into the pan. Cook on the first side until bubbles form, then flip and cook on the other side for about 3 minutes.

Serve with maple syrup and any of your favorite toppings. Toasted nuts work very well on these pancakes, we used pecans.
Get ready to flip your way into autumnal delight with these Pumpkin Spice Pancakes! They are the perfect sweet, delicious, and decadent fall breakfast. They are simple and easy to make, and you can meal prep them ahead of time! This fluffy breakfast treat combines creamy pumpkin puree and aromatic spices all topped with rich maple syrup and toasted nuts. Get ready to enjoy the flavors of the season and elevate your breakfast game with our Pumpkin Spice Pancakes.
Enjoy!