Pumpkin Waffles
Golden and Spiced: Pumpkin Waffles
BREAKFASTRECIPES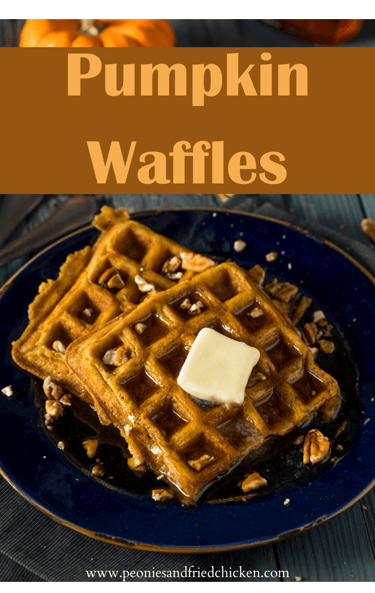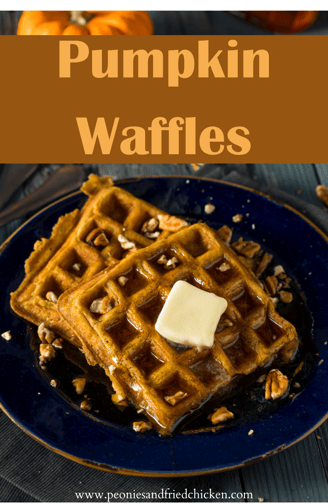 Pumpkin Waffles
Ingredients:
Servings: 8 Total Time: 25 mins
1 cup pumpkin puree
2 eggs
2 cups flour
1 3/4 cups buttermilk
3 tablespoons brown sugar
6 tablespoons unsalted butter
1 1/2 teaspoons baking powder
1/2 teaspoon baking soda
1 1/2 teaspoons ground cinnamon
1/2 teaspoon ground nutmeg
1/2 teaspoon ground cloves
1/2 teaspoon salt
1 teaspoon vanilla extract
Preparation
Place the butter in a pan over medium heat. Melt the butter while consistently stirring. Allow to cook for about 5 minutes until the butter is browned. Scrape the butter into a bowl.

In a mixing bowl combine flour, brown sugar, baking powder, baking soda, cinnamon, nutmeg, cloves, and salt. Whisk to combine.

In a separate mixing bowl combine the browned butter, buttermilk, pumpkin puree, eggs, and vanilla extract. Whisk to combine.

Mix the pumpkin puree mixture into the dry ingredients. Mix the batter together until well combined.

Scoop the batter into the waffle iron and cook according to instructions.

Serve with maple syrup, butter, and your favorite toppings!
Step into the warm embrace of fall mornings with these Pumpkin Waffles. We show you how to make these golden and aromatic delights that capture the essence of the season. The best part is there easy and simple to make! These breakfast treats combine a fluffy pumpkin-infused batter with aromatic spices, topped with creamy butter and sweet maple syrup. Explore this comforting blend that will turn your breakfast table into a cozy haven of autumn bliss! So, get ready to savor the golden mornings of fall with every bite of our Pumpkin Waffles.
Enjoy!