Purple People Eater
Purple People Eater: Brew Up a Spooky Sip
COCKTAILSHOLIDAY COCKTAILSFALL COCKTAILS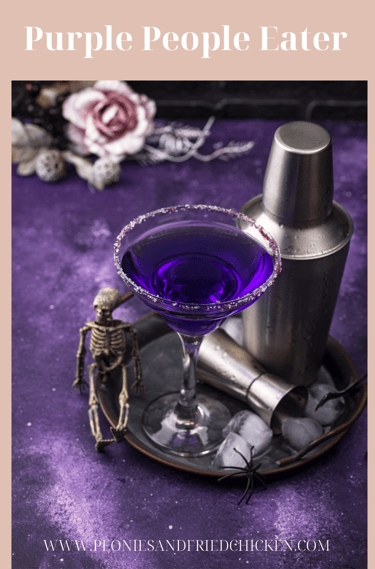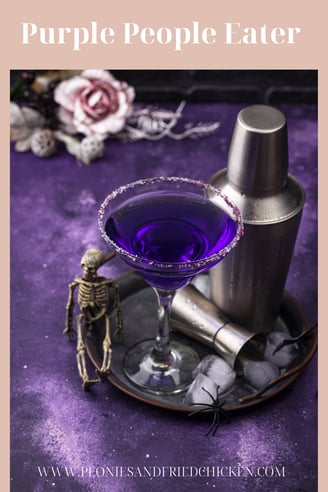 Purple People Eater
Ingredients:
Makes 1
1 1/2 oz. vodka
1/2 oz. blue curacao
1/2 oz. grenadine
4 oz. lemonade
purple sanding sugar
Preparation
Rim the glass in the purple sanding sugar by rubbing some lemonade on the rim and then dipping the glass in the sugar.

In a cocktail shaker full of ice combine vodka, blue curacao, and grenadine. Shake until well combined.

Strain into a martini glass and top with lemonade.
Get ready to be enchanted by the Purple People Eater cocktail this spooky season. This drink is not only delicious but visually mesmerizing, so it's perfect for a Halloween party. It's made by combining smooth vodka, vibrant blue curacao, sweet grenadine, and tart lemonade. Be ready to have the most captivating and flavorful cocktail at any gathering. So, let's celebrate the season together by mixing up some fun drinks!
Enjoy!