Raspberry Cucumber Fizzy
Burst of Refreshment With Our Raspberry Cucumber Fizzy
COCKTAILS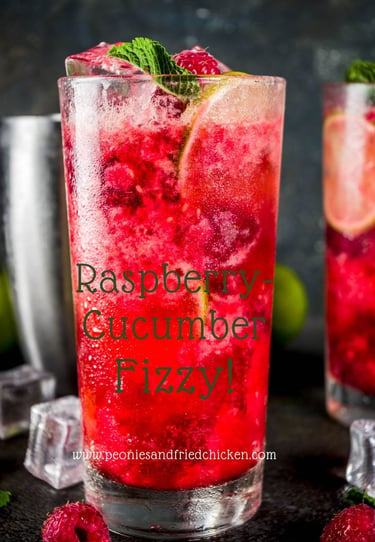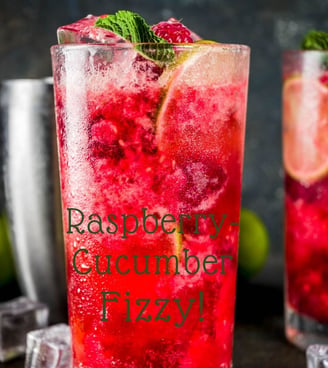 Raspberry Cucumber Fizzy
Ingredients:
Makes 1
1 cup raspberries, divided
1/4 English cucumber, thinly sliced
2 tablespoons packed fresh mint leaves, plus 4 or 5 mint sprigs
1/4 cup sugar
3 ounces lemon juice
8 ounces gin
1 bottle (12 to 14 oz.) cold seltzer
Preparation
In a pitcher, combine 1/3 cup of raspberries, cucumber slices, and 2 tablespoons of mint leaves.

Add sugar and use a wooden spoon or muddler to crush the raspberries and release the aromatic scent of the mint.

Stir in lemon juice and gin until the sugar dissolves.

Gently pour seltzer into the pitcher and give it a gentle stir.

Prepare 4 or 5 glasses with ice cubes and divide the remaining raspberries among them.

Finally, pour the cocktail into the glasses and garnish each one with a sprig of mint. Enjoy this refreshing and fruity cocktail for a delightful summer treat.
Introducing a burst of vibrance and refreshment with this Raspberry Cucumber Fizzy cocktail. This drink marries the sweetness of ripe raspberries with the crispness of cucumbers, brought to life with gin and a cold seltzer. The result being a drink that dances on your palate! Go ahead and make this cocktail with us and discover the magic when you unite unexpected ingredients in a glass, and you get the perfect summer drink.