Raspberry Mimosa
A Refreshing Twist on a Classic Brunch Drink: The Raspberry Mimosa
COCKTAILS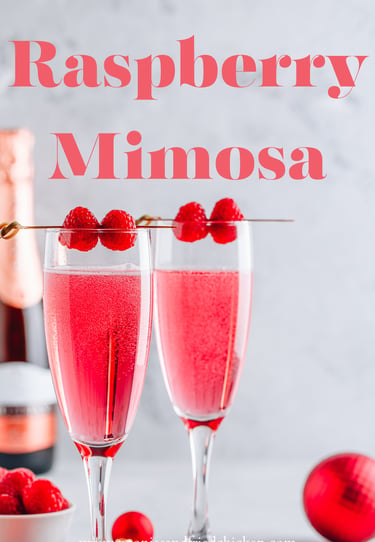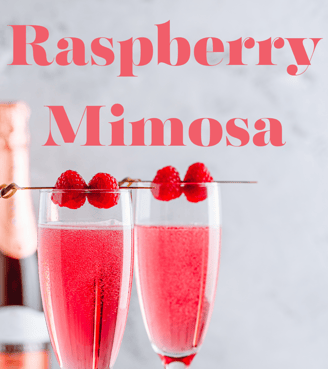 Raspberry Mimosa
Ingredients:
Makes 2
2 tablespoons raspberry sorbet
2 oz. black raspberry liquor
12 oz. sparkling moscato
fresh raspberries for garnish
Preparation
Start by placing a tablespoon of raspberry sorbet in each champagne glass.

Then add black raspberry liquor and sparkling moscato. Stir gently to combine.

Garnish each glass with a couple of fresh raspberries.
Dive into the world of raspberry bliss in a glass with a Raspberry Mimosa cocktail. Discover the perfect blend of sweet and tangy this summer with your brunch gatherings. To create this vibrant drink, we combine tangy raspberry sorbet, smooth black raspberry liquor, and bubbly moscato. Get ready to create this simple berry-infused drink for any summer gathering! A toast to a burst of flavor, the Raspberry Mimosa!