Raspberry Mojito
Berrylicious: Savor the Sweet-Tart Fusion of Berry and Mint in the Raspberry Mojito
COCKTAILS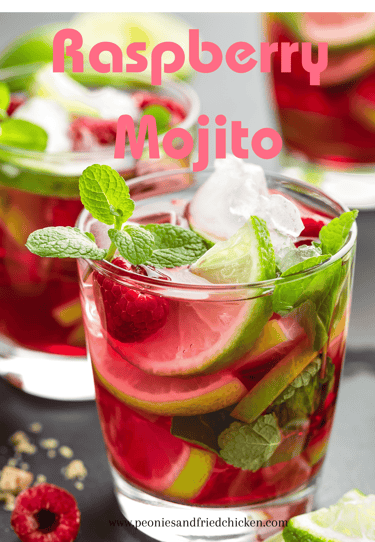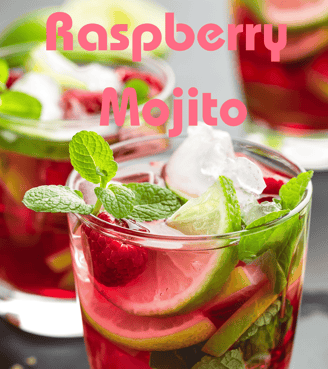 Raspberry Mojito
Ingredients:
Makes 1
1/2 lime, cut into wedges
5 raspberries
teaspoon sugar
10 fresh mint leaves
¼ cup white rum
club soda
Preparation
Put the lime wedges, raspberries, mint, and sugar into a glass, and using a muddler or wooden spoon, press down on the ingredients to mash them all together and get all of the juice out of the lime wedges.

Add ice and pour in rum and then top the glass off with club soda.

Stir well and top with fresh mint. Enjoy!
Raspberry Mojito cocktail, the epitome of refreshing indulgence! This drink is an amazing blend of tangy raspberries, zesty lime, and fragrant mint leaves with a touch of rum! The vibrant red hue mirrors the excitement that this cocktail brings to any occasion, whether it be an evening on the patio or a laid-back summer party. Sip into creativity this summer with this cocktail infused with raspberries and mint. Cheers to the Raspberry Mojito!