Roasted Thankgiving Turkey
Showstopping Roasted Thanksgiving Turkey: A Great Way to Celebrate
DINNERHOLIDAYRECIPES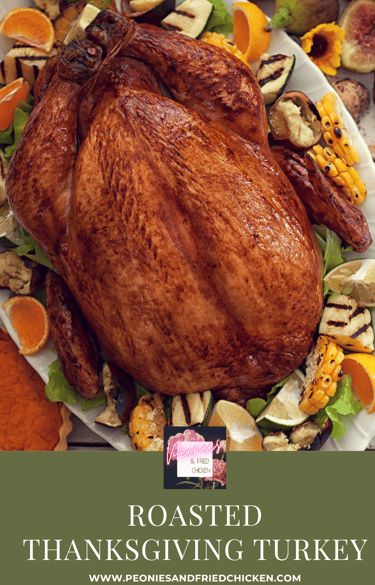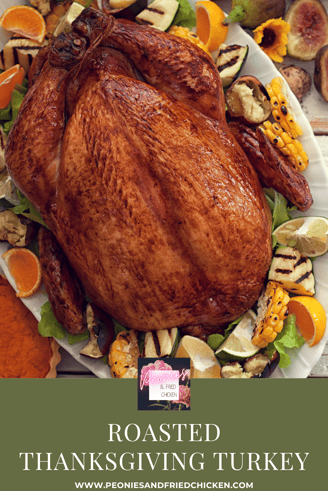 Roasted Thanksgiving Turkey
Ingredients:
Servings: 10 Total Time: 3 hrs 30 mins
15 pound whole turkey
14.5 oz. chicken broth
1 bottle champagne
1 orange
1 onion
1 carrot
2 stalks celery
2 tablespoons dried parsley
3 tablespoons dried rosemary
2 tablespoons dried sage
3 tablespoons dried thyme
salt
Preparation
In a bowl combine parsley, rosemary, sage, thyme, and salt. Stir to combine.

Then slice and dice the orange, onion, carrot, and celery.

Rub the herb mixture into turkey cavity. Then stuff the orange slices, onion, carrot, and celery into the turkey. Tie the legs together and tuck the wings under the body.

Place the turkey on a roaster lined with aluminum foil. Then pour champagne and chicken broth over the turkey. Cover the turkey with aluminum foil.

Roast at 350 F for 2 1/2 to 3 hours. Then uncover and cook for another 30 minutes to 1 hour. (The thickest part of the thigh should be 180 F).

Remove the turkey from the oven and then cover again with aluminum foil and let rest.
The turkey on Thanksgiving is always the centerpiece of dinner and everyone needs a go-to recipe, right? This turkey is juicy and will melt in your mouth, trust us everyone will be impressed! The turkey is not only the star of the show but a timeless symbol of gratitude, family, and the joy of the holiday season. This recipe will show you how to season, roast, and serve a golden-brown turkey. So, celebrate the joy and tradition that a Thanksgiving turkey brings to the table.
Enjoy!