Rosa Paloma
Rosa Paloma: Refreshing Twist on a Classic Tequila Cocktail
COCKTAILS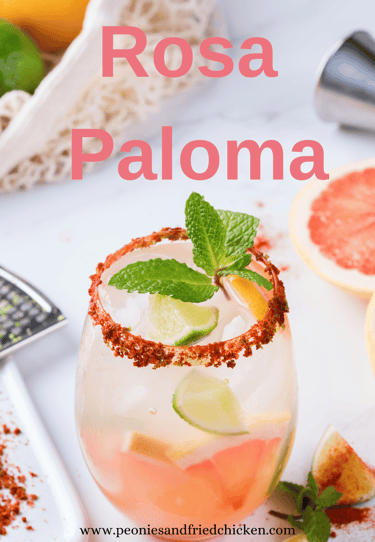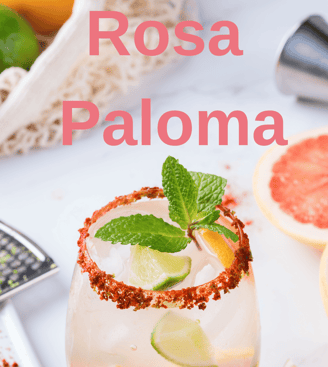 Rosa Paloma
Ingredients:
Makes 1
1 oz. grapefruit juice
1/2 oz. lime juice
1 tablespoon agave syrup
1 1/2 oz. tequila
grapefruit soda
lime wedges
tajin
grapefruit wedge for garnish
mint leaf for garnish
Preparation
To have a tajin rim, rub a lime wedge around the rim of the glass. Take a plate of tajin and rub the rim around to fully coat.

In a cocktail shaker add grapefruit juice, lime juice, agave syrup, and tequila. Shake well to combine.

Pour the mixture into a glass with light ice. Top with grapefruit soda.

Garnish by throwing a couple of lime wedges and grapefruit wedges in and top with a mint leaf.
Get ready to infuse a burst of color and flavor into your cocktail repertoire with a Rosa Paloma cocktail. We show you how to make the perfect Rosa Paloma with this recipe that gives a perfect sweet and tangy balance with a beautiful pink hue. This delightful concoction combines fruity grapefruit juice, zesty lime, and smooth tequila with a touch of sweetness. This drink adds a unique elegant touch to your classic tequila cocktail. So, join the fun and make a toast to this bright sunshine in a glass, the Rosa Paloma.