Rosemary Peach Refresher
Refreshing Herbal Elixir: Rosemary Peach Refresher
COCKTAILS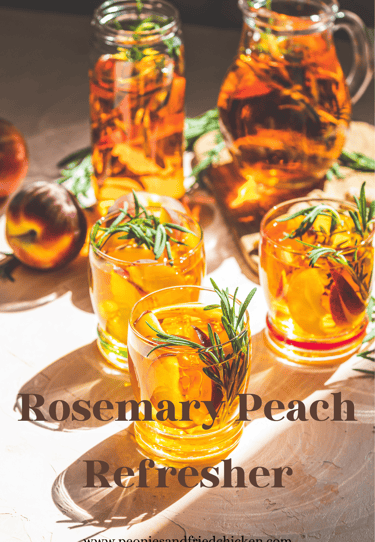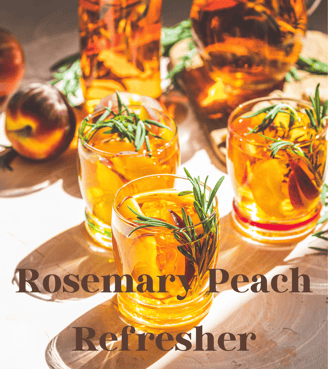 Rosemary Peach Refresher
Ingredients:
Makes 3
2 peeled peaches
1 cup tequila
1/2 liter sprite
1/2 cup water
1/2 cup sugar
8 sprigs rosemary
Preparation
To make a rosemary simple syrup, combine water, sugar, and 2 rosemary sprigs in a saucepan on medium heat. Stir until sugar is dissolved then remove from heat. Let cool.

Strain the mixture.

Add 1 peach and 1/2 a cup of the rosemary simple syrup into a blender. Blend until completely smooth.

Pour the mixture into your glasses or a pitcher and pour in tequila and sprite.

Cut the other peach into slices. Garnish each glass with a couple of peach slices and 2 rosemary sprigs.
This recipe invites you to try this delightful cocktail, infused with ripe peaches and aromatic rosemary. We'll show you how to mix and make the perfect harmony from the sweetness of the peaches with the earthy notes of fresh rosemary. While also adding a creative fun splash of Sprite for some extra flavor. This fruity, herby, and fun Rosemary Peach Refresher cocktail is all about good vibes and great sips, so grab your blender and have some fun!