Rum Runner
Sail Away with a Tropical Rum Runner
COCKTAILS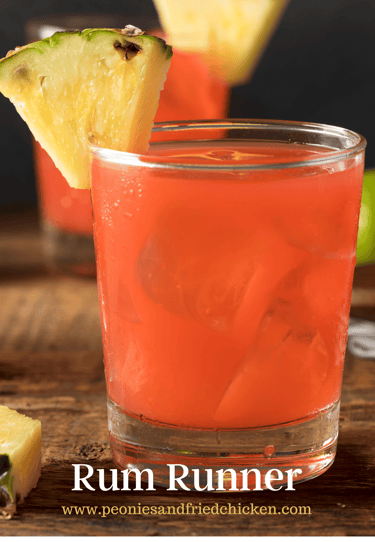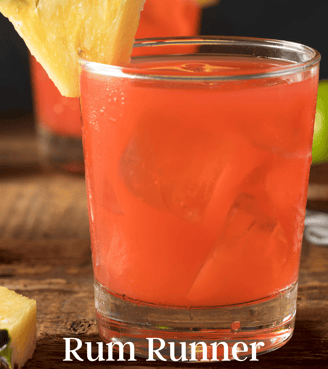 Rum Runner
Ingredients:
Makes 1
1 oz. dark rum
1 oz. light rum
2 oz. pineapple-orange juice
1 oz. blackberry liqueur
1 oz. banana liqueur
pineapple wedge for garnish
Preparation
Combine all your ingredients in a cocktail shaker. Shake until everything is well combined.

Pour the mixture into a glass.

Garnish with a pineapple wedge. Other garnishes you can top with are blackberries, orange slices, and a mint leaf.
Embark on an adventure with our exhilarating Rum Runner cocktail. This drink will give you the feeling of soaking on a warm beach with the sound of palm trees swaying in the wind. You will embrace the carefree Carribean spirit indulging in this drink. The Rum Runner is a delightful medley of dark and light rum blended with summer fruit juices and a hint of banana liqueur. If you're seeking a momentary escape, the Rum Runner is your passport to relaxation.