Salty Dog
Seaside Sipper: Explore the Salty Dog Cocktail
COCKTAILS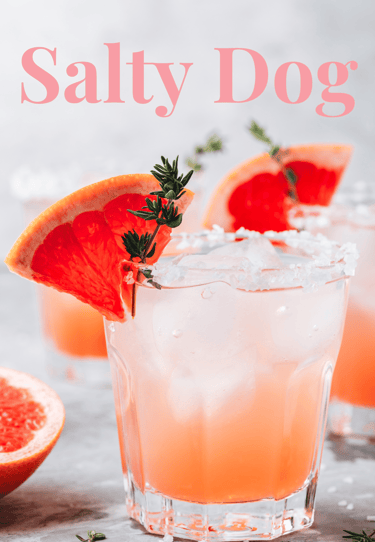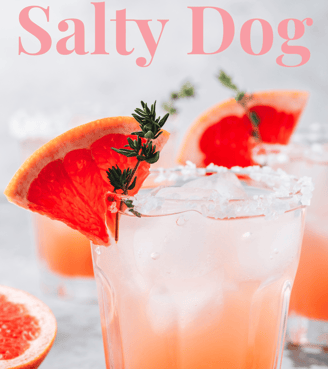 Salty Dog
Ingredients:
Makes 1
3 oz. fresh grapefruit juice
3 oz. grapefruit la croix
1 1/2 oz. vodka
2 teaspoons lime juice
salt
lime wedge
grapefruit slice for garnish
sprig of thyme for garnish
Preparation
To salt the rim of the glass, take a lime wedge and rub it around the rim. Take a plate of salt and rub the rim of the glass around to fully coat it.

In a cocktail shaker add fresh grapefruit juice, vodka, and lime juice. Shake until combined.

Pour into a glass with ice and top with grapefruit la croix.

Garnish with a grapefruit wedge and a sprig of thyme.
Welcome to the beachy world of the Salty Dog! Need a cocktail to drink at the poolside or for a laid-back beach party, the Salty Dog is the drink for you. This recipe will show you how to whip up the perfect mix of vodka and tangy grapefruit juice with a salty twist. After trying the Salty Dog cocktail you'll be shaking them up every summer day! So, get ready for a laid-back and refreshing drink to make this summer!