Skinny Pink Lemonade
Pink Perfection: Sip Sweet Sunshine With Our Skinny Pink Lemonade
COCKTAILS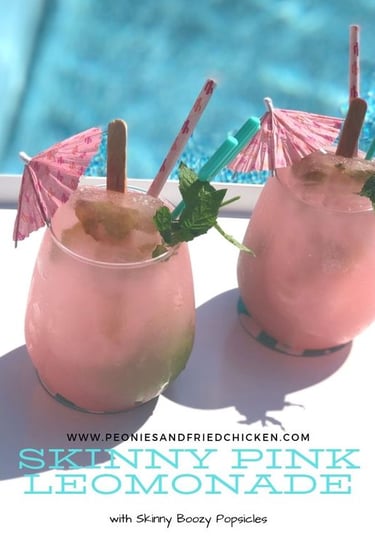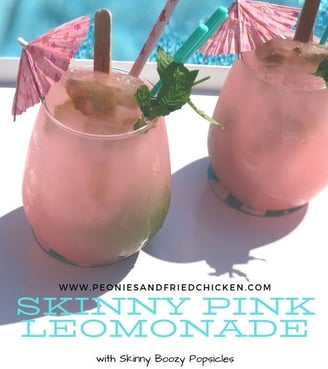 Skinny Pink Lemonade
Ingredients:
Makes 1
3.5 tablespoons of pink whitney vodka
3.5 tablespoons of strawberry malibu rum
5 tablespoons of club soda
2.4 oz. pink lemonade
lemon slice for garnish
Preparation
Add all ingredients to a blender with ice and blend until smooth.

For pink lemonade popsicles combine 3/4 cup tequila, 3/4 cup Cointreau, 1/4 cup lime juice, and 3 cups pink lemonade. Pour into the popsicle molds and place in the freezer overnight. (Makes 10 popsicles)

Garnish with a mint leaf and a pink lemonade popsicle!
Sip, savor, and stun with our refreshing Skinny Pink Lemonade cocktail. Get ready to embark on a guilt-free journey of flavor and finesse. As the sun kisses your skin imagine holding a glass of delicious pink perfection. We'll show you how to get that rosy, pink hue and create the perfect blend of pink lemonade mixed with vibrant Pink Whitney vodka and flavorful Malibu rum with a touch of bubbly club soda. Cheers to good taste with our Skinny Pink Lemonade cocktail!