Smoky Apple Cider Margarita
Enchanting Autumn Twist: Smoky Apple Cider Margarita
COCKTAILSFALL COCKTAILS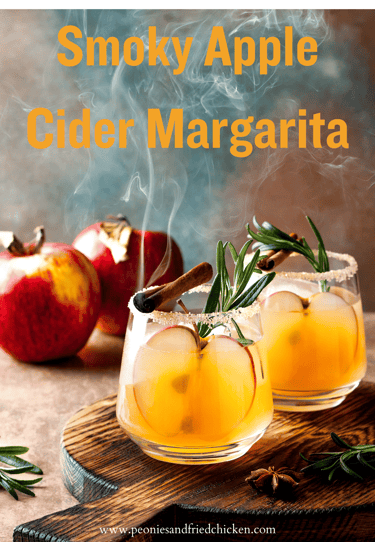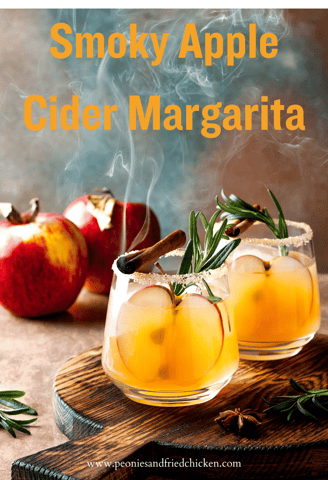 Smoky Apple Cider Margarita
Ingredients:
Makes 1
2 oz. tequila
1 oz. triple sec
4 oz. apple cider
ground cinnamon
sugar
apple slice for garnish
cinnamon stick for garnish
sprig of rosemary for garnish
Preparation
To rim the glass, mix equal parts of cinnamon and sugar on a plate. Rub a little bit of apple cider around the rim and then coat the rim in the cinnamon and sugar mix.

In a cocktail shaker halfway full of ice add tequila, triple sec, and apple cider. Shake to well combine.

Strain the mixture into a glass.

Garnish with an apple slice, a sprig of rosemary, and a cinnamon stick. To achieve the smoky effect, light the end of the cinnamon stick and then rest it on the rim of the glass.
Indulge in the perfect fusion of fall flavors with our Smoky Apple Cider Margarita cocktail. This drink brings together the warmth of apple cider and the refreshing classic margarita to create a perfect fall blend. We show you how to combine apple cider with smooth tequila and a touch of sweetness and spice to give you a concoction that is both seasonally flavored and boozy! So, if you're craving a unique and flavorful sip this autumn, join us in making our Smoky Apple Cider Margarita.
Enjoy!