S'mores Martini
Toast to Pure Delight with this S'mores Martini
COCKTAILS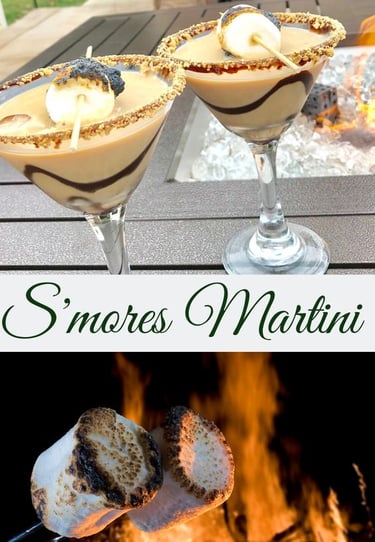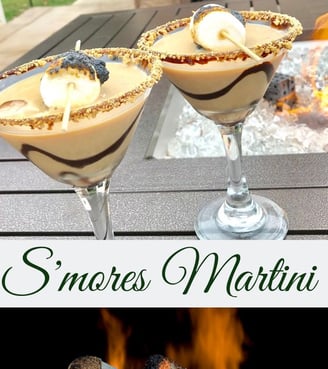 S'mores Martini
Ingredients:
Makes 1
1 oz. dark or milk chocolate godiva liqueur
1/2 oz. marshmallow vodka
1/2 oz. heavy cream
hershey's chocolate syrup for garnish
crushed graham crackers for garnish
marshmallows
Preparation
Dip the rim of the glass in hershey's syrup and then in the crushed graham cracker.

Pour the chocolate liqueur as slowly as possible over an upside-down spoon into the glass.

Mix together the heavy cream and marshmallow vodka in a separate container.

Pour the vodka mixture as slowly as possible over an upside-down spoon to make the layers look.

Place the marshmallow on the bamboo stick as a skewer and brown the marshmallow slightly over an open flame.

Lay a bamboo stick on the drink and light the marshmallow for effect before drinking. Stir together.
Elevate your fall evening with our S'mores Martini. Join us in this recipe into the world of decadence and nostalgia with this fall drink. Immerse in the flavors that beautifully melds the classic s'mores elements of gooey marshmallows, chocolate, and graham crackers, with the sophistication of a martini. Let us walk you through crafting a martini that is both visually stunning and palate-pleasing. The S'mores Martini will whisk you away to fireside memories. Get ready to indulge!