Sparkling Apple Cider
Effervescent Elegance: Hop Into Autumn With a Sparkling Apple Cider
COCKTAILS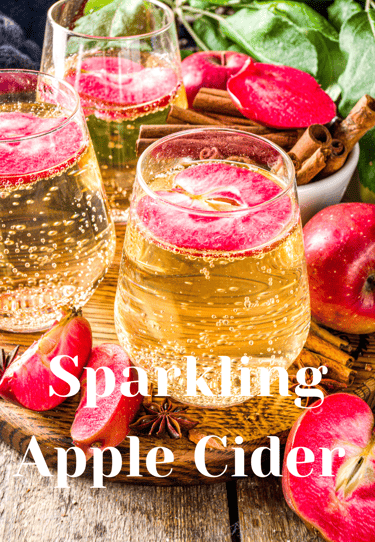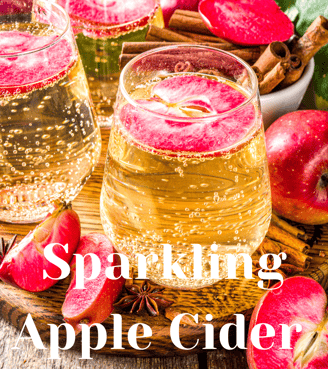 Sparkling Apple Cider
Ingredients:
Makes 1
1 oz. gin
1 oz. sparkling apple cider
1 teaspoon lemon juice
1/2 teaspoon orange bitters
pink lady apple for garnish
Preparation
In a cocktail shaker combine gin, lemon juice, and orange bitters. Shake till well combined.

Strain the drink into a glass and top with sparkling apple cider.

Garnish with a pink lady or a pink pearl apple.
The Sparkling Apple Cider cocktail is effervescent elegance in a glass. As we transition into fall let's make the perfect drink to help ease into the season. One last pretty summer drink but with a touch of fall flavors! We combine the crisp notes of sparkling apple cider with tangy lemon and aromatic orange bitters all garnished with a pretty pink lady apple. So, let's sip, savor, and sparkle our way into the fall season together!