Spiced Blood Orange Champagne Punch
Citrus Spice Elegance: Spiced Blood Orange Champagne Punch
COCKTAILSFALL COCKTAILS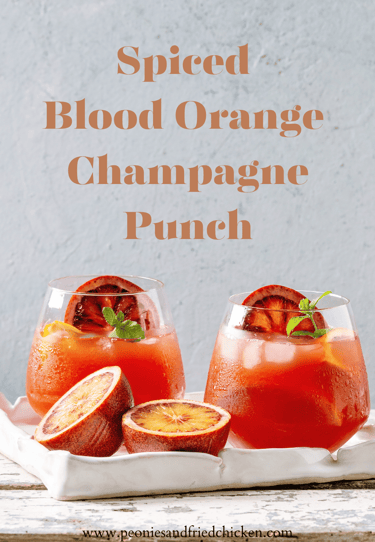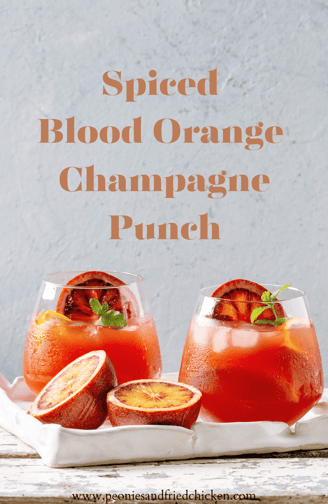 Spiced Blood Orange Champagne Punch
Ingredients:
Makes 1
1/2 tablespoon sugar
1/4 of a cinnamon stick
1/2 a star anise
5 oz. blood orange juice
1 1/2 oz. dry white wine
3 1/2 oz. champagne
blood orange slice for garnish
mint leaf for garnish
Preparation
In a pot combine blood orange juice, sugar, cinnamon stick, and star anise and bring to a boil on high heat. Once boiling reduce heat to low and simmer for about 30 minutes.

Now stir in the wine and well combine. Once cooled, place in the fridge for 2 hours.

In a glass put 3 tablespoons of the mixture in and top with the champagne. Stir to combine.

Garnish with a blood orange slice and a mint leaf.
Indulge in the tantalizing symphony of flavors with this Spiced Blood Orange Champagne Punch cocktail. This elegant yet fun concoction combines the vibrant citrus notes of blood orange with bubbly champagne and a hint of spices. Elevate any evening with this beautifully crafted cocktail. So, cheers to a drink that is as visually stunning as it is delectable.
Enjoy!