Spiced S'mores Hot Chocolate
Sip, Savor, and Get Cozy with this Spiced S'mores Hot Chocolate Cocktail
COCKTAILS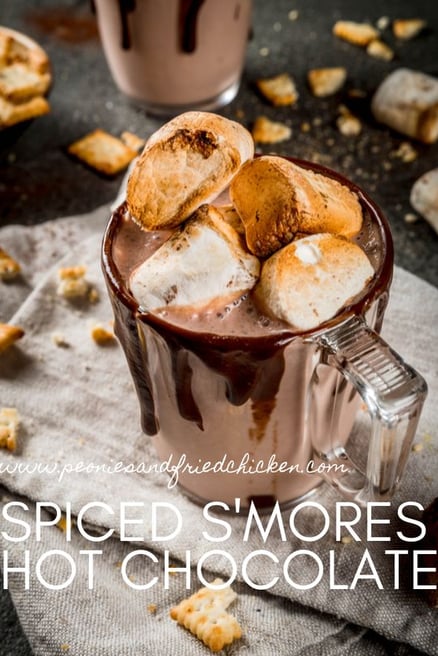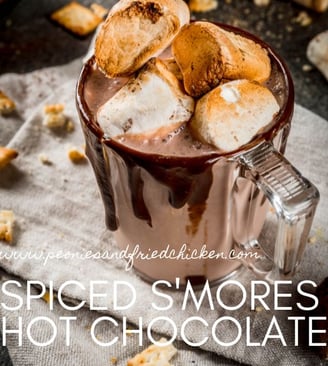 Spiced S'mores Hot Chocolate
Ingredients:
Makes 1
1 cup milk
1 cup heavy cream
1/2 cup chocolate chips
1 crushed graham cracker
2 tablespoon honey
1 tablespoon simple syrup
1/4 cup chocolate syrup
1/4 chocolate pudding powder
2 oz. whiskey
3-4 marshmallows
Preparation
Add milk and heavy cream to a saucepan over medium heat.

Add chocolate chips to a bowl and put in the microwave for 30 seconds, stir and continue until chocolate chips are melted.

Dip the rim of the glass into the melted chocolate chips and then dip into the crushed graham cracker. Then set it to the side.

Add the remaining melted chocolate to milk and cream along with the honey, simple syrup, and chocolate syrup, and whisk all together.

Then whisk in the pudding powder and mix until combined. Bring mixture to a low simmer and then remove from heat.

Whisk in the whiskey and pour it into a mug. Top off with marshmallows and torch to toast the marshmallows to give them that golden brown.
Get ready to elevate your fall nights with this Spiced S'mores Hot Chocolate cocktail. This cocktail is the perfect fall (or even winter) drink, it combines the comfort of the flavors of hot chocolate, the nostalgia with the s'mores flavor, and the warmth of whiskey. This cocktail is where velvety chocolate meets whiskey with a hint of campfire charm. Whether you're nested by the campfire or hosting a gathering this cocktail will turn a beloved childhood treat into a warm soul-soothing cocktail for fall.