Spicy Pomegranate
Fiery Elegance: Spicy Pomegranate Cocktail
COCKTAILSFALL COCKTAILS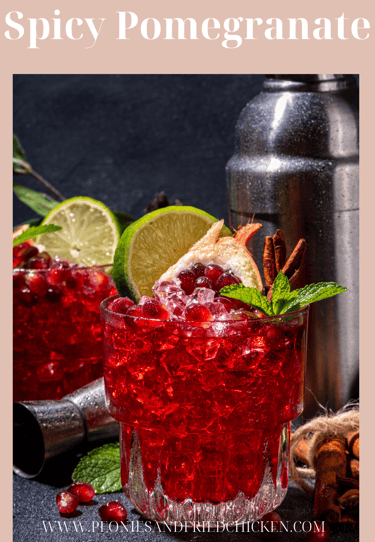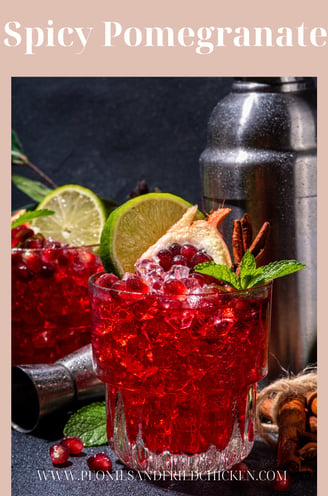 Spicy Pomegranate
Ingredients:
Makes 1
1 oz. vodka
1 1/2 oz. pomegranate juice
1 oz. lime juice
lime slice for garnish
mint leaf for garnish
pomegranate arils for garnish
Preparation
In a cocktail shaker with ice combine vodka, pomegranate juice, and lime juice. Shake well to combine.

Pour the mixture into a glass filled with ice.

Garnish with a lime slice, mint leaf, and pomegranate arils.
Indulge your senses with a tantalizing journey of flavor with our Spicy Pomegranate cocktail. We combine the sweet notes of pomegranate with zesty lime and a touch of smooth vodka. This drink is the perfect zing to a relaxing fall night. This autumn curl up and watch a movie while you make this Spicy Pomegranate cocktail with us!
Enjoy!