Spiked Pumpkin Spice Latte
Sip and Savor Autumn Vibes with a Spiked Pumpkin Spice Latte
COCKTAILS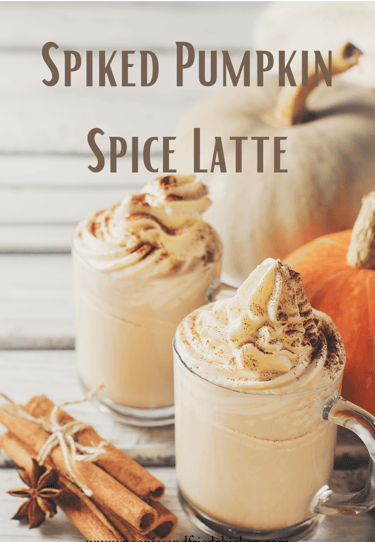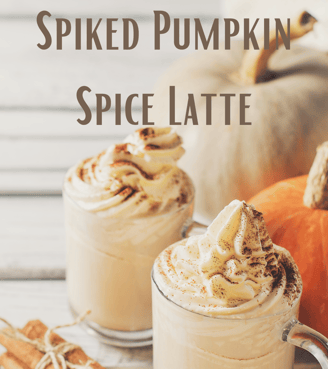 Spike Pumpkin Spice Latte
Ingredients:
Makes 1
2 oz. espresso
1 1/2 oz. bourbon
1 cup steamed milk
1/2 cup pumpkin puree
3/4 cup sugar
2 teaspoon cinnamon
1/2 teaspoon ginger
1/2 teaspoon nutmeg
whipped cream for garnish
ground cinnamon for garnish
Preparation
First, we have to make a pumpkin spice syrup. In a pot combine pumpkin puree, sugar, cinnamon, ginger, nutmeg, and 3/4 cup water. Bring the mixture to a simmer for 5 minutes and then remove from heat. Let the mixture cool down and then put the syrup into a container and let it chill in the fridge.

Now make your espresso and pour it into a glass. Now stir in your pumpkin spice syrup and bourbon.

Heat the milk up and then froth. Top with the frothed milk.

Garnish with whipped cream and a little ground cinnamon and sugar.
Get ready to spice up your fall vibes with this Spiked Pumpkin Spice Latte cocktail. Shake off the chilly air and enjoy this cozy goodness! This is the perfect autumn drink combining the warmth of pumpkin spice, creamy pumpkin puree with a touch of sweetness, and the star of the show, booze! We're taking the classic pumpkin spice latte and turning it into a cozy cocktail! If you're seeking cozy autumn flavors in a glass, then give our Spiked Pumpkin Spice Latte a try.