Strawberry Frosé
Sip the Irresistible Strawberry Frosé
COCKTAILS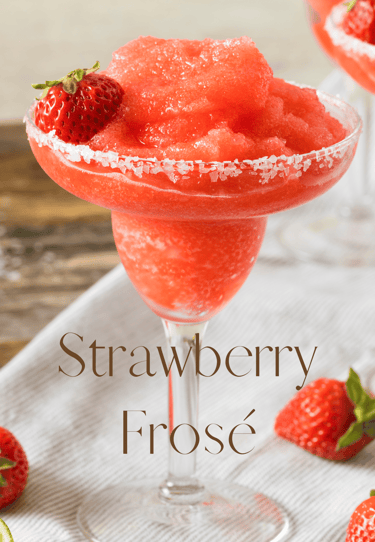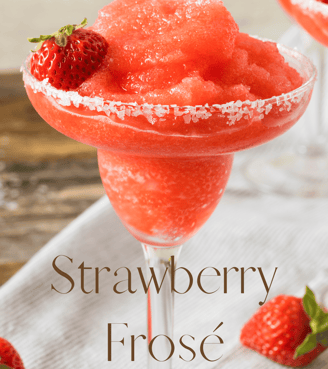 Strawberry Frosé
Ingredients:
Makes 1
1/4 bottle of Rosé
1 cup frozen strawberries
1 tablespoon vodka
1/2 tablespoon lemon juice
1/2 tablespoon sugar
1 fresh strawberry for garnish
salt
lemon wedge
Preparation
To salt the rim of the glass, take a lemon wedge around the rim of the glass. Rub the rim of the glass in a plate of salt to fully coat the rim (optional).

Add your Rosé, frozen strawberries, vodka, lemon juice, and sugar to a blender and blend until well combined. Make sure it has a thick consistency and adjust as needed.

Garnish with a fresh strawberry or slices of strawberries on top.
Introducing the irresistible Strawberry Frosé cocktail. This drink will whisk you away with the sweetness of strawberries and the zest of lemons. This sought-after summer cocktail takes a classic beverage and turns it into a frosty allure. By transforming a rosé wine into an amazing frozen summer cocktail. Cheers to the refreshing Strawberry Frosé that will keep you cool all summer long!