Sweet Potato Casserole
Wholesome Delights: Sweet Potato Casserole
DINNERHOLIDAYRECIPES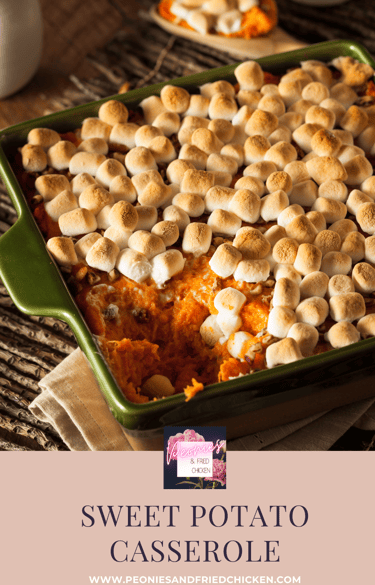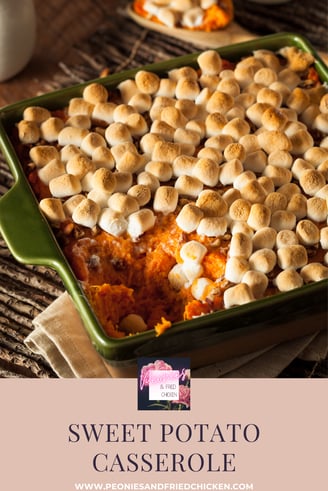 Sweet Potato Casserole
Ingredients:
Servings: 8 Total Time: 1 hr
3 pounds peeled and cubed sweet potatoes
1 cup brown sugar
3 tablespoons melted butter
2 teaspoons cinnamon
1/4 cup milk
2 cups marshmallows
salt
Preparation
Bring a pot of water to a boil. Then reduce heat to medium-low and boil the sweet potatoes for about 20 minutes or until fork tender.

Mash the sweet potatoes with a hand mixer. Then mix in brown sugar, butter, cinnamon, and some salt. Mix until well combined. Lastly, add in milk and mix one more time with the hand mixer until everything is well combined.

Rub some oil in your casserole dish. Then add your mashed sweet potatoes to the dish and spread evenly. Top with the marshmallows.

Bake at 375 F for 20-25 minutes. Remove from oven and allow to cool for a couple of minutes.
The classic Thanksgiving side dish, the Sweet Potato Casserole. Get ready for warmth and comfort with this delicious dish of creamy mashed sweet potatoes topped with gooey marshmallows. Not only is this dish indulgent but it also brings a touch of traditional charm to your table. This casserole can either be made as a side dish to a beautiful Thanksgiving dinner or just to have as a comfort food on a cold night. So, together let's celebrate the coziness and tradition of the Sweet Potato Casserole.
Enjoy!