Tom Collins
Rediscovering the Classic Tom Collins
COCKTAILS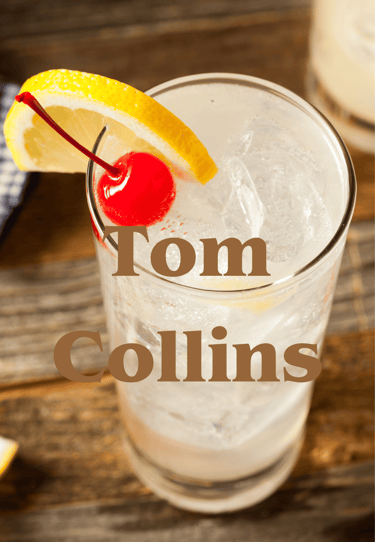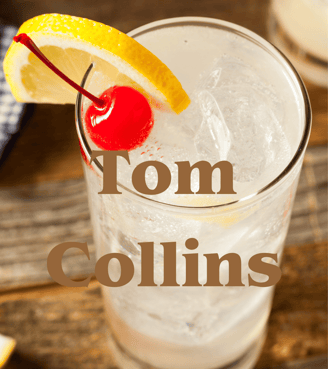 Tom Collins
Ingredients:
Makes 1
2 oz. gin
3/4 oz. lemon juice
1/2 oz. simple syrup
2 oz. club soda
lemon slice for garnish
maraschino cherry for garnish
Preparation
In a cocktail shaker combine gin, lemon juice, simple syrup, and ice. Shake until well combined.

Strain the mixture into a collin glass with ice.

Top with a little club soda.

Garnish with a lemon slice and an optional maraschino cherry.
Get ready to sip on some old-school vibes and have a whole lot of fun with this recipe of the classic Tom Collins cocktail. A cocktail that is as timeless as it is refreshing. This recipe spills the beans on everything you need to know to make this bubbly concoction. This cocktail is perfect to make for a laid-back evening when you want something classier while also being great for something such as a rooftop party! You have everything you need so go have some fun and sip good memories!