Top 5 Christmas Nail Ideas
Top 5 Nail Ideas for the Christmas Season
BEAUTY & NAILSCHRISTMAS
These nails scream wintertime. They're subtle and elegant but with a pop of creative touch. The snowflake design beautifully pulls everything together with the added glitter being a nice touch. If you were looking for a wintertime nail that is classy but not too bold then this could be your next set!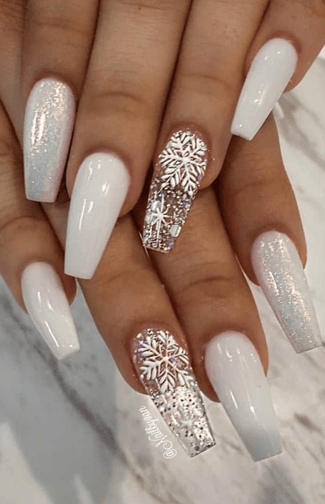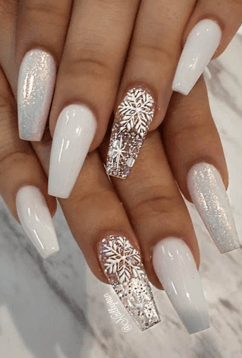 (Photo Courtesy of @Nailbyvan82 on Instagram)
This Santa and reindeer nail set is so cute. If you were looking for something more on the fun side, then this is for you! The little eyes are just too adorable for you to not love these nails. The snow design on the other nails adds a nice touch as well bringing it all together with the red color.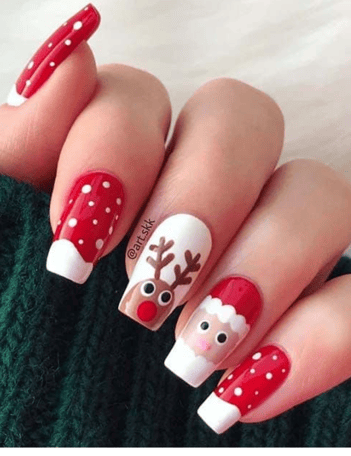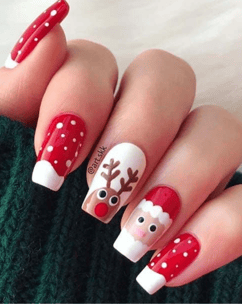 (Photo Courtesy of @art.skk on Instagram
)
If you want more of an elegant and classy Christmas nail then these could be perfect. They're festive and fun! With an all-red nail set and detailed snowflakes and bows. If you like a more traditional Christmas you would probably love this nail set!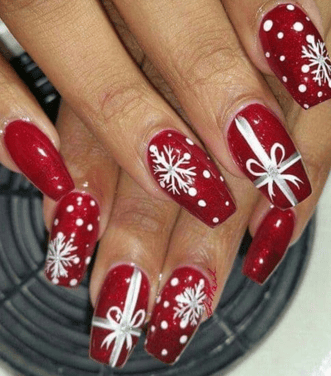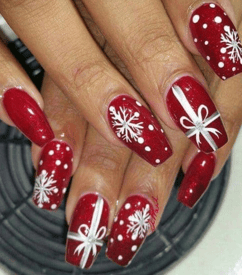 (Photo Courtesy of lauracstndgnzls on Pinterest)
Mint green isn't traditionally a Christmas color, but it looks great on these Christmas nails! The little snowman brings everything together. With the rest of the nails having a beautiful snowfall design.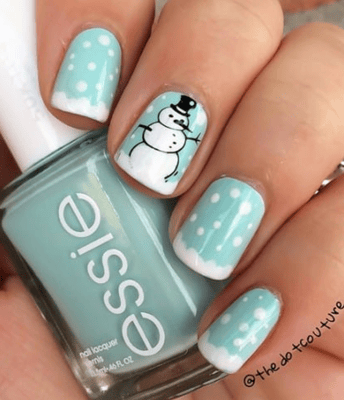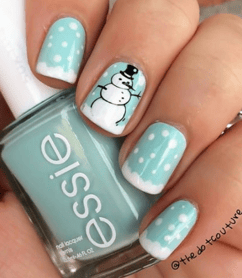 (Photo Courtesy of @thedotcouture on Instagram)
Lastly, if you're looking for a neutral nail set for Christmas then these are perfect. They look elegant and classy but with a touch of glitter, they bring a little holiday sparkle. These nails have a combination of light brown, beige, and silver glitter. So, if you want to stick with your neutrals but need a little touch for Christmas then go with something like this!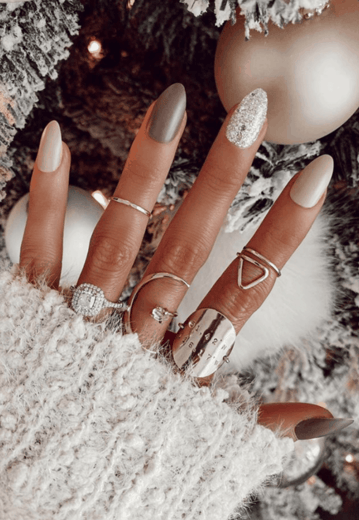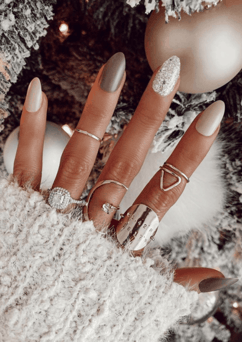 (Photo Courtesy of @fashionablykay on Instagram)