Top 5 Christmas Tree Themes
The Top 5 Christmas Tree Themes
DECORCHRISTMAS
First on the list is a traditional Christmas tree. A traditional Christmas tree could look many different ways to everyone. Anything from tinsel, homemade ornaments, and ornaments that have been in the family for generations. These are just some of the things that make a traditional Christmas tree, "traditional". A big importance to a traditional Christmas tree is they are usually real trees instead of artificial. So, if this is your family's style get to mix matching ornaments, crafting your own, and making it feel magical and nostalgic.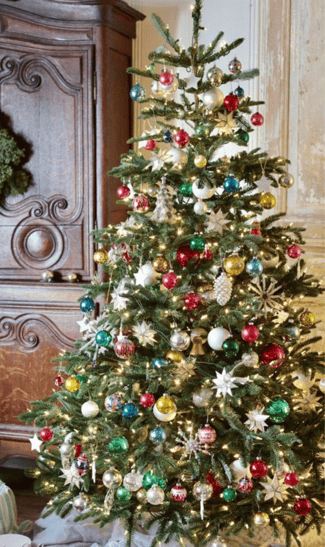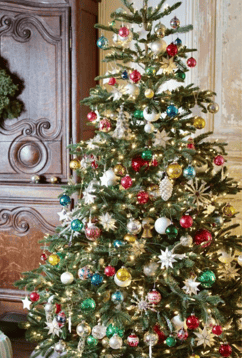 (Photo Courtesy of frenchcountrycottage.net)
The candy cane/peppermint style Christmas tree is always so festive, colorful, and creative. The bright pop of color brightens up any room and brings a lot of holiday cheer. Finding the perfect ornaments for a candy cane Christmas tree is also fun in and of itself. So, if you love this style but have never tried it before then here is your sign!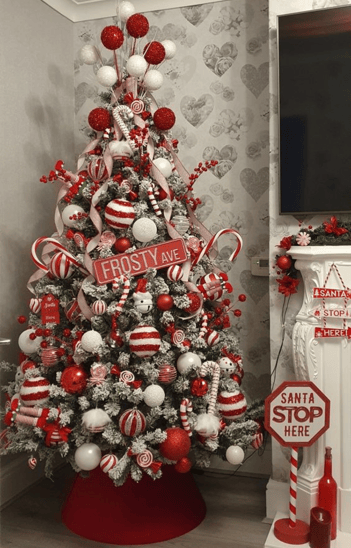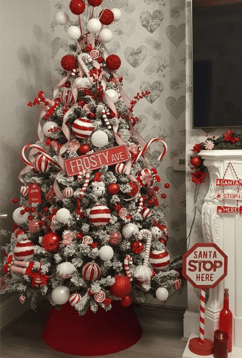 (Photo Courtesy of
lillieandmepersonalised on Pinterest)
A glam Christmas tree usually consists of one, two, or all of white, gold, and silver. They can be flocked but don't have to be and may be accompanied by elegant presents that have matching wrapping paper. This style is full of matching large ornaments and possibly some white ribbon. This theme can be simple to decorate with the ornaments matching and only 1-3 colors that can be found at most decor stores. If you're looking for a style that looks classy but bold, then go for a glamorous Christmas tree this year!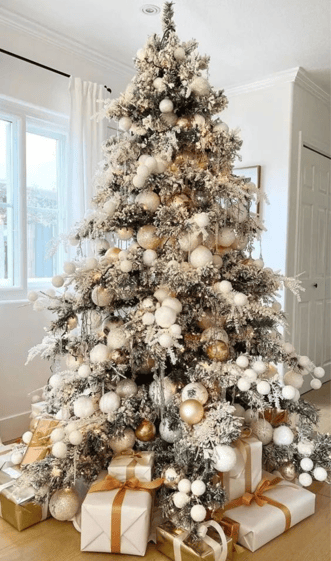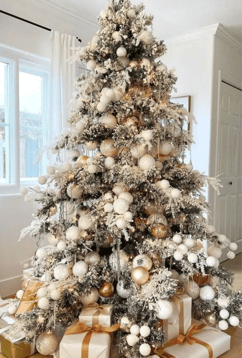 (Photo Courtesy of lisakabbate on Instagram)
Woodland Christmas trees are full of mostly greenery. They're usually very simple with not much color but bring a warm feeling to the home. These trees may also have homemade ornaments throughout. They can also be simple to put together being more on the minimalist side most of the time. So if you want to bring some nature and greenery into your home then maybe a woodland Christmas tree is the way to go.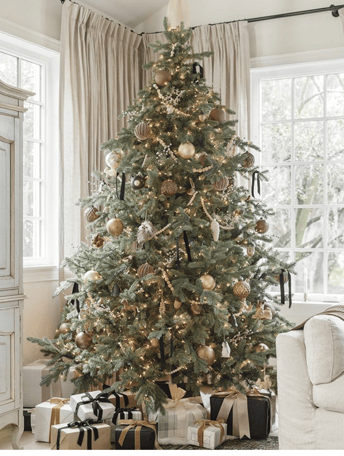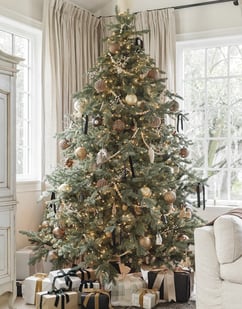 (Photo Courtesy of www.jennasuedesign.com)
The farmhouse-style Christmas tree is very popular in many different ways. You have a more traditional farmhouse style like shown in this picture, then rustic farmhouse, modern farmhouse, and the list goes on. It's a very fun style to have in your home and most people that adopt this style are very family-oriented. Which is why this is another tree that you would find homemade ornaments on. These Christmas trees may or may not have ribbon on them but if they do it's probably red, burlap, or plaid. If this fits you and your family, then maybe it's looking like a farmhouse-style Christmas this year.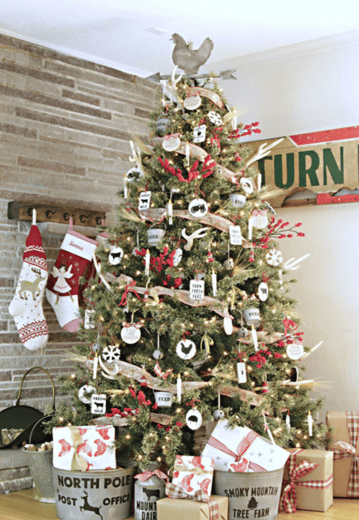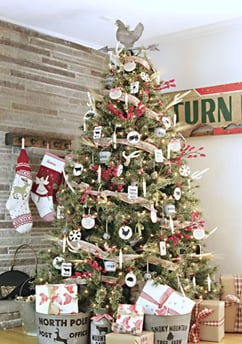 (Photo Courtesy of www.lilblueboo.com)