White Christmas Punch
Frosty Creamy Delight: White Christmas Punch
COCKTAILSWINTER COCKTAILSHOLIDAY COCKTAILS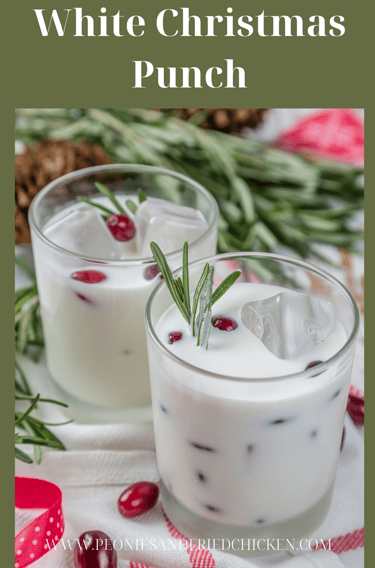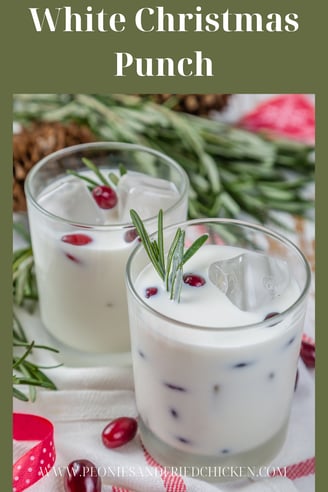 White Christmas Punch
Ingredients:
Makes 6
10 oz. tequila
8 oz. triple sec
6 oz. coconut rum
8 oz. lime juice
8 oz. coconut water
8 oz. canned coconut milk
6 oz. coconut cream
6 oz. simple syrup
1 teaspoon coconut extract
sprigs of rosemary for garnish
fresh cranberries for garnish
Preparation
In a punch bowl combine tequila, triple sec, coconut rum, and lime juice. Stir to combine.

Now add coconut water, coconut milk, coconut cream, coconut extract, and simple syrup. Whisk everything together to make sure all ingredients are well combined.

Garnish each glass with a sprig of rosemary and a handful of fresh cranberries.
Get ready to craft snowy bliss in a glass with our White Christmas Punch cocktail. Step into a winter wonderland of flavor with this enchanting drink that captures the spirit of the season in every sip. This festive punch combines smooth tequila, flavorful coconut rum, creamy coconut milk, and sweet simple syrup all topped with aromatic rosemary and fresh cranberries. So, if you're seeking a taste of Christmas magic, then let's raise our glasses to the joy of the season with White Christmas Punch.
Enjoy!