Top 5 Best Christmas Cocktails
The Best Cocktails for Christmas
COCKTAILSHOLIDAY COCKTAILS
Get ready to sip on the sweet and minty magic of the season with this Candy Cane Martini cocktail. Dive into a world of Christmas delight with this festive drink that combines sweet berry vodka, minty schnapps, and chocolatey creme de cacao all in a glass rimmed with a crushed candy cane. It doesn't matter if you're hosting a Christmas party or simply looking to add a dash of festive cheer to your evening, this is the cocktail for you! So, join us in raising a glass to the wonderful flavors of the Christmas season with our Candy Cane Martini.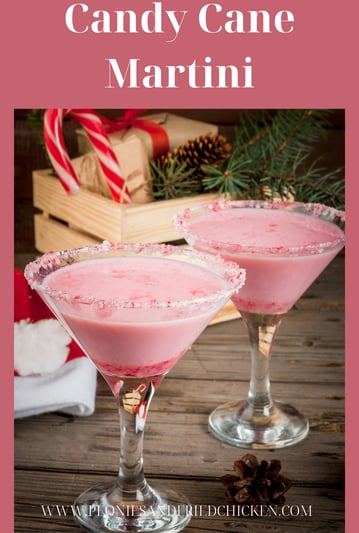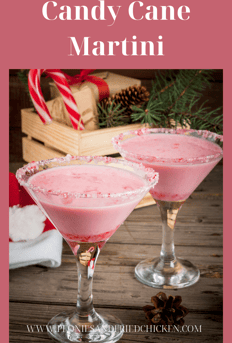 Embrace the enchanting flavors of the Christmas season with our Peppermint Martini cocktail. This mouthwatering cocktail combines the classic sophistication of a martini with the festive charm of peppermint. To craft this delightful yuletide drink we combine rich white chocolate liqueur and flavorful vanilla vodka with of course the beautiful minty taste of peppermint. Raise a glass with us and toast to the joy, merriment, and taste of the holidays. Cheers to a season filled with Christmas Peppermint Martini's.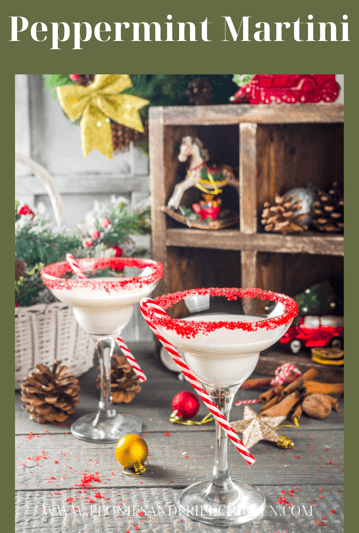 Join us as we capture the essence of the holiday season with our White Christmas Martini cocktail. This drink is pure Christmas cheer in a glass! We delve into the magic of this luxurious martini that combines velvety white chocolate liqueur, sweet vanilla flavors, and creamy chocolatey white creme de cacao with a sugary rim. Get ready to make a mouth-watering cocktail that also adds a touch of elegance to your holiday gatherings. So, raise your glass and have a toast to the most wonderful time of the year with the White Christmas Martini!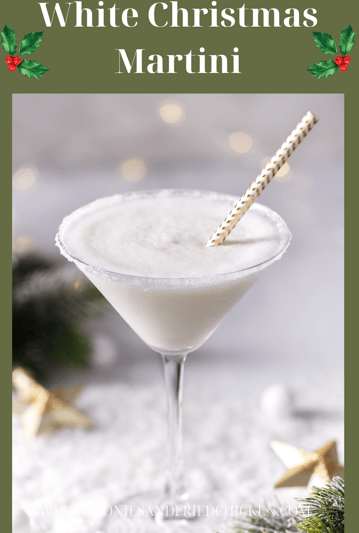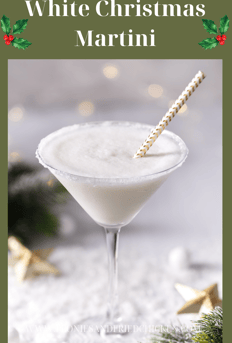 Unwrap the true essence of the holiday season with our Boozy Holiday Eggnog cocktail. We show you how to make a delightful blend of smooth brandy, bold rum, and creamy eggnog with a touch of aromatic spices. With every sip of this drink is the warm embrace of Christmas cheer. Whether you're sipping by the fireplace or having a holiday gathering with friends and family this is the perfect holiday concoction. So, gather around and toast to the magic of the Christmas season with our Boozy Holiday Eggnog.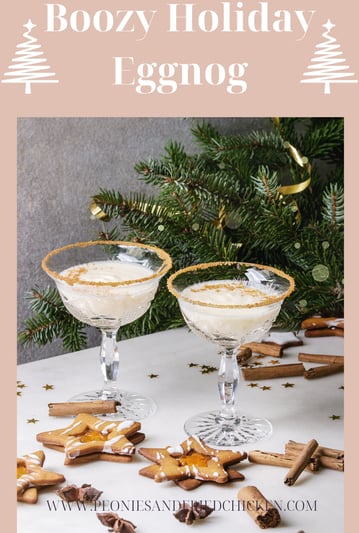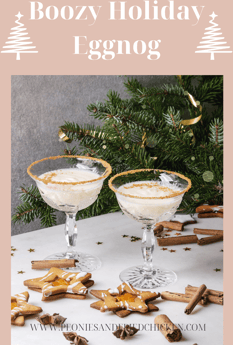 Indulge in the sweetness of Christmas with our Sugar Cookie Martini cocktail. Well show you how to transform the classic sugar cookie into a delightful cocktail by combining creamy milk, coffee liqueur, flavorful vanilla vodka, and creamy chocolatey liqueur. If you're craving a sip of holiday cheer, then join us in making the perfect festive martini! So, raise your glass to the magic of sugar, spice, and everything nice, all in one delightful cocktail. Cheers to the Sugar Cookie Martini!