Top 5 Best Halloween Cocktails
The Best Halloween Cocktails This Year
COCKTAILSFALL COCKTAILSHOLIDAY COCKTAILS
Enter the spellbinding world of Halloween with the Black Widow Martini. This captivating drink is not only delicious but would also make a great addition to any Halloween party. The stunning black color will make the drink the star of the party, we promise! This cocktail is made with smooth vodka, coffee liqueur, Cream de Cassis, and zesty ginger beer. So, this spooky season get ready to savor the visually mesmerizing and flavor-filled Black Widow Martini with every sip.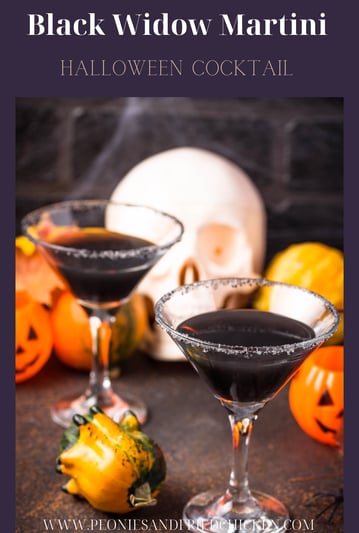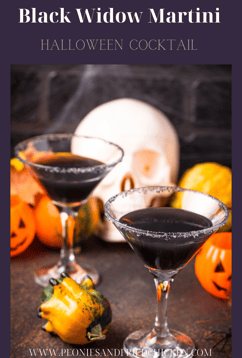 Get ready to be enchanted by the Purple People Eater cocktail this spooky season. This drink is not only delicious but visually mesmerizing, so it's perfect for a Halloween party. It's made by combining smooth vodka, vibrant blue curacao, sweet grenadine, and tart lemonade. Be ready to have the most captivating and flavorful cocktail at any gathering. So, let's celebrate the season together by mixing up some fun drinks!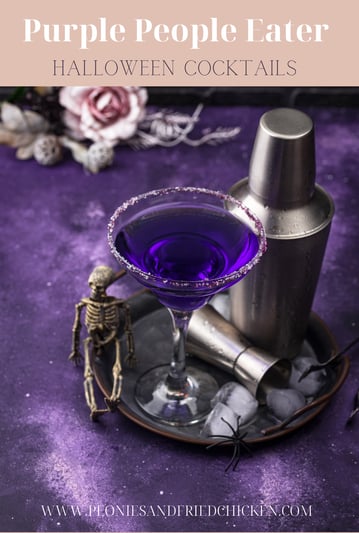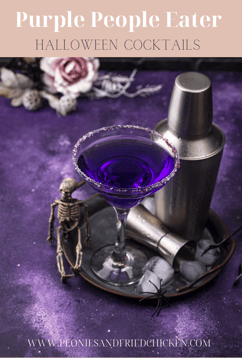 Sip into sweet surrender with this Candy Corn Martini cocktail. Let your sweet tooth go wild this season with an indulgent festive martini. Discover the vibrant colors and irresistible flavors by combining a delectable candy corn-infused vodka with notes of mango and orange all topped with creamy whipped cream and the star of the show, candy corn! Dive into the world of confectionery magic with us as we make the ultimate fall cocktail, the Candy Corn Martini!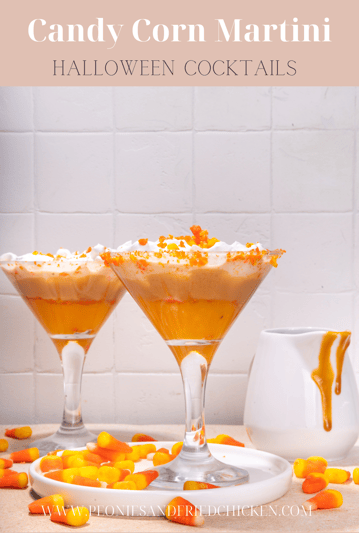 Prepare to bewitch your taste buds with our hauntingly delicious Halloween Pumpkin Martini cocktail. We'll guide you through crafting a drink that captures the essence of the season by combining warm pumpkin flavors, smooth vodka, and citrusy orange juice with a dash of spices. Whether you're hosting a festive party or simply craving a taste of Halloween magic our cocktail is sure to be a chilling success. So, get ready to embrace the spirit! Cheers to the spine-tingling Halloween Pumpkin Martini!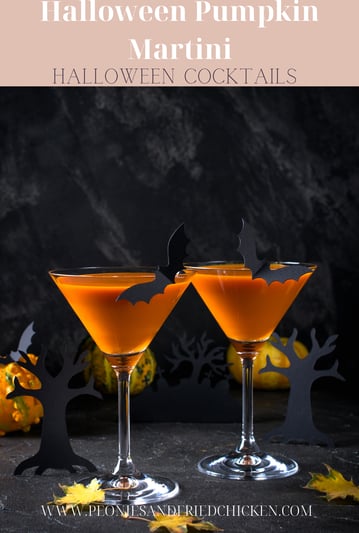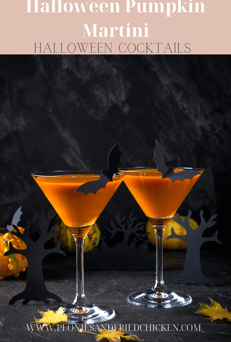 Get ready to dive into the enchanting and eerie world of Halloween with us with the Blood Red Negroni cocktail. This chillingly delightful drink will turn heads with its striking red hue and delicious flavors. It combines cherry-infused bourbon, rich sweet vermouth, and zesty Campari. If you want a drink that embodies the spirit of Halloween and has a mesmerizing flavor, then you need to make this drink this spooky season! So, are you ready to elevate your cocktail game and make a drink that's so hauntingly good? Then let's get to mixing and shaking up the Blood Red Negroni.